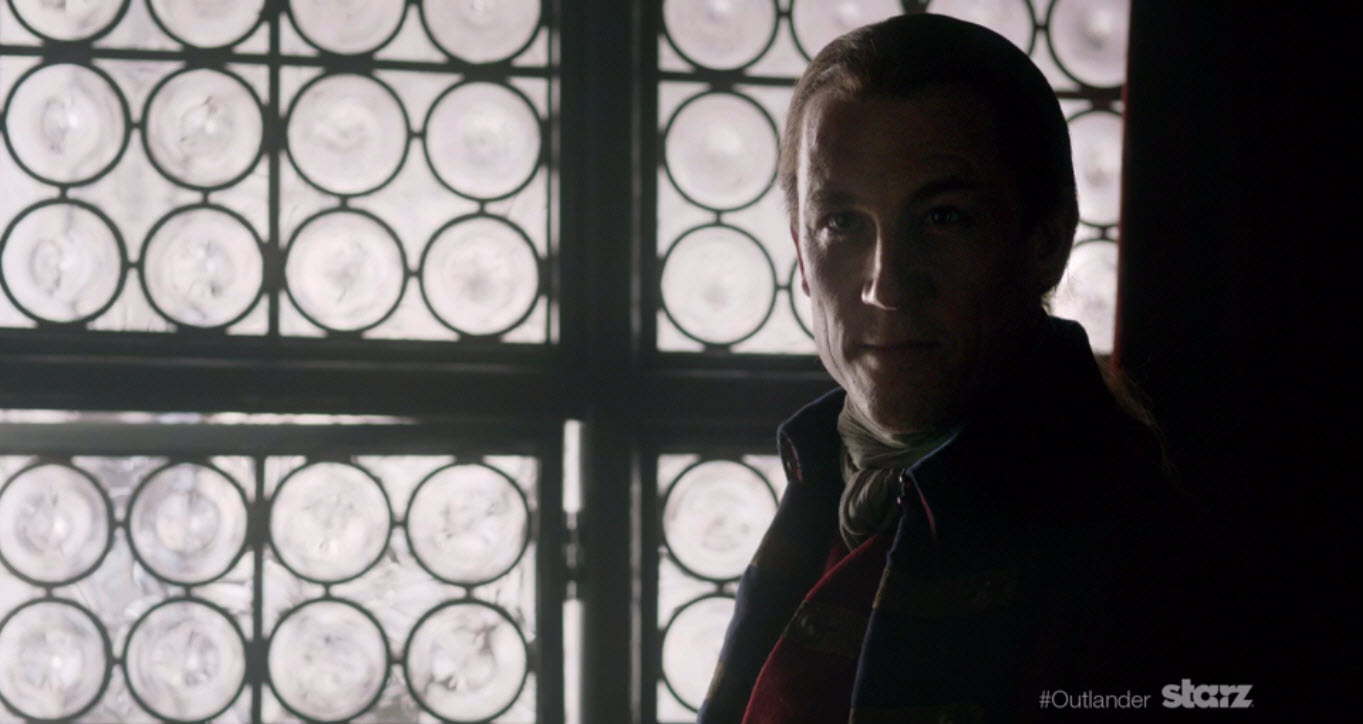 Below is the preview for the sixth episode of Outlander called "The Garrison Commander."  "The Gathering" ended with a cliffhanger and it seems no matter what Claire's (Caitriona Balfe) answer is to Lieutenant Jeremy Foster (Tom Brittney) she ends up in their custody.  Unfortunately, Captain Jack Randall (Tobias Menzies) is there.  Claire has not seen him since she ran into him after going through the stones. Dougal (Graham McTavish) and Jamie (Sam Heughan) also are at the fort, but this scene may not be from the present.
This episode will air on Starz on Saturday, September 13, 2014.
Click here to watch the preview.
Source: Starz