Below are the official photos Starz has released for the seventh episode of Outlander, "The Wedding."
Those that can be seen in these photos are Caitriona Balfe (Claire Beauchamp), Tobias Menzies (Frank Randall), Sam Heughan (Jamie Fraser), Graham McTavish (Dougal MacKenzie), Duncan Lacroix (Murtagh Fraser), Bill Paterson (Ned Gowan), and Willie (Finn den Hertog).
There are also some new faces, but no news yet on character names or actors.
Update (9/17/2014): Three photos have been added to the bottom that feature Claire in her wedding dress undergarments.  I put a warning before them and several spaces in case you would rather not be spoiled before you see the episode.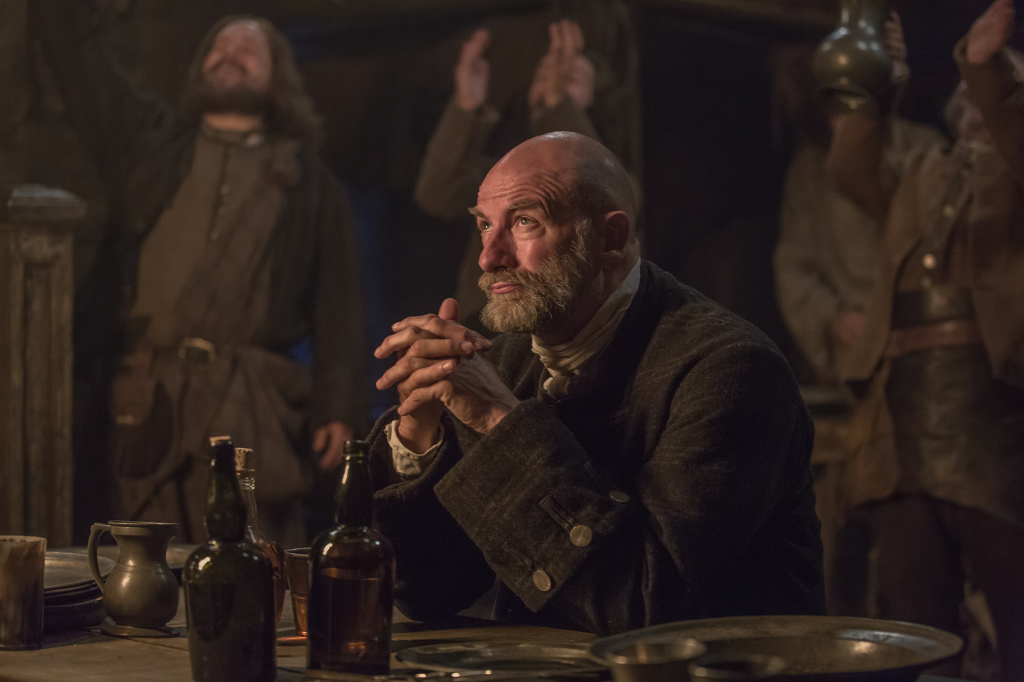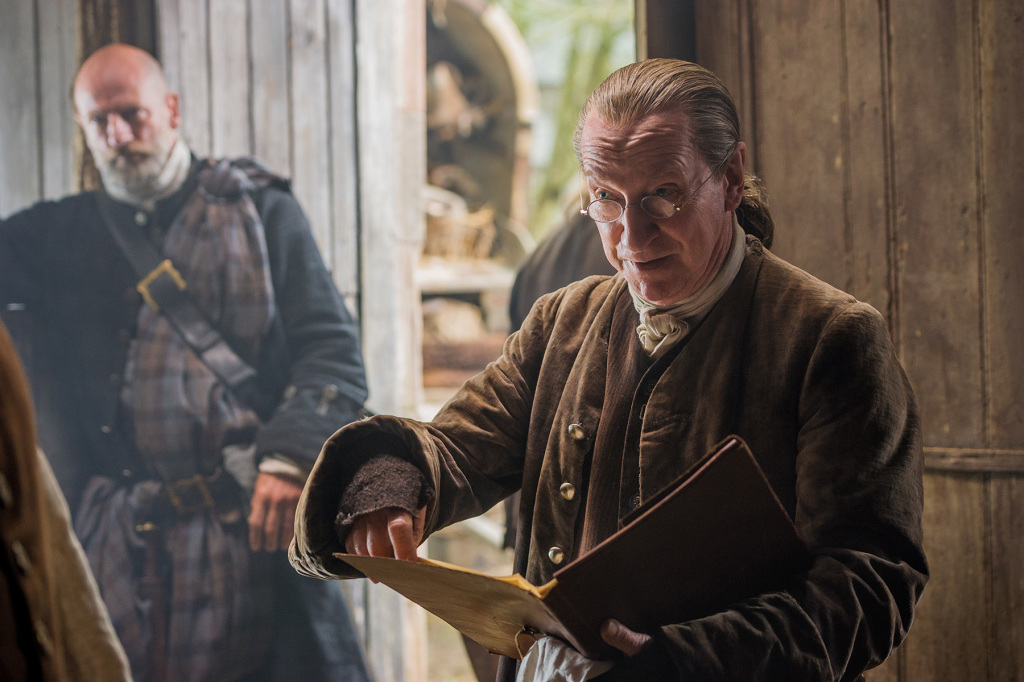 ***If you do not want to see Claire's wedding dress undergarments before you see the episode, do not go below this sentence.