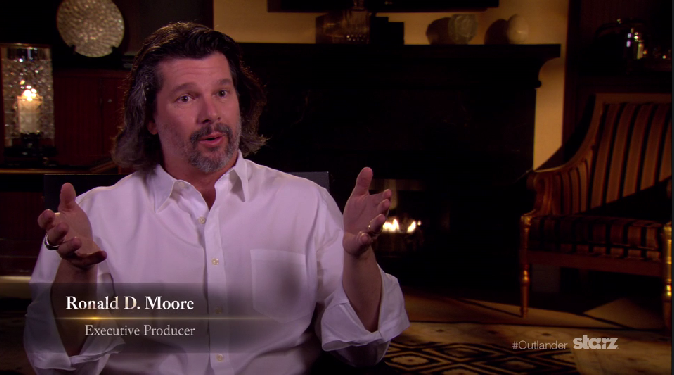 Ron Moore explains how episode 108, "Both Sides Now," of Outlander came together. Ron discusses the conflict in Claire and her quick decision when she comes upon Craigh na Dun, why they brought in more Frank to this episode, what in the episode is a first, and keeping the fans guessing.
[Spoiler warning:  If you have not seen episode 108 yet, do not watch this video.]
Please click here to watch the video.
Source: Starz