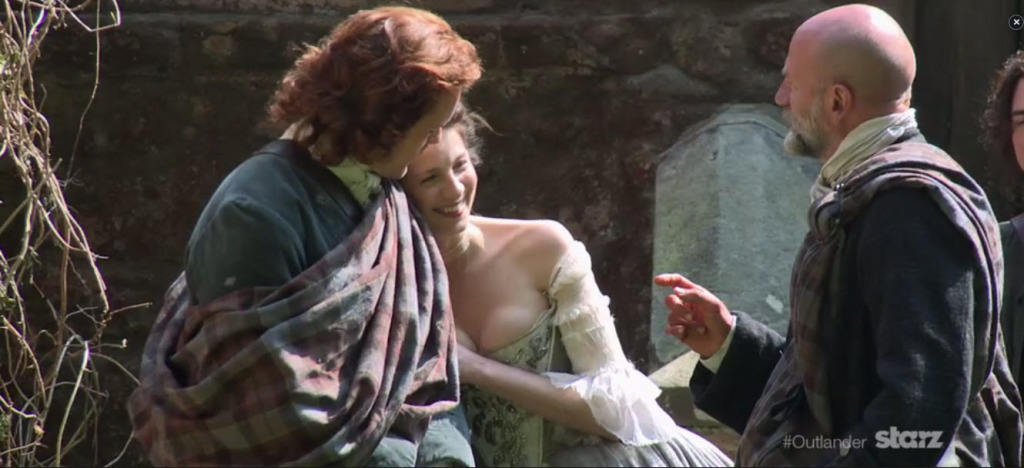 Ron Moore explains how episode 107, "The Wedding," of Outlander came together.  He explains the structure of the episode, postponing the dress reveal, the design of the dress,  There is bonus commentary with Terry Dresbach about the dress and Jamie's wardrobe (holy moly with that mica detail).
[Spoiler warning:  If you have not seen episode 107 yet, do not watch this video.]
Please click here to watch the video.
Source: Starz,