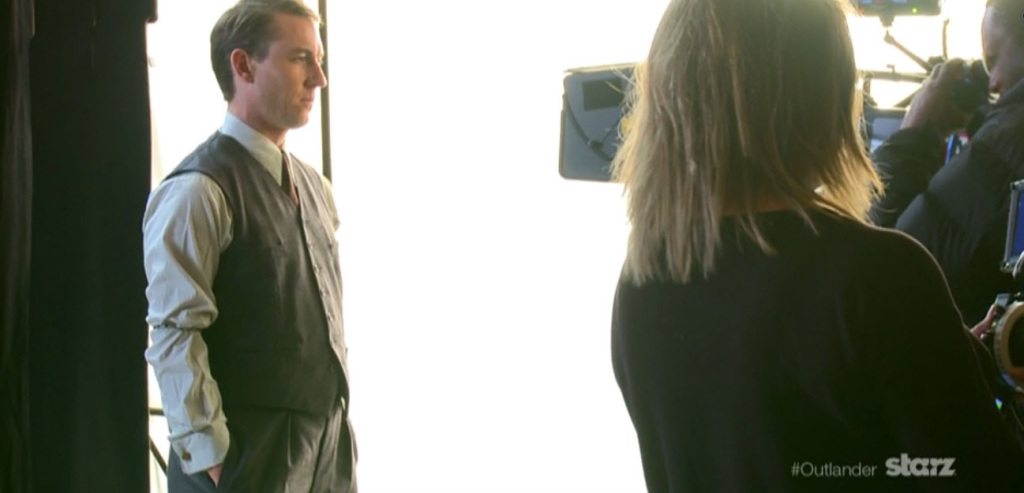 Ron Moore explains how episode 106, "The Garrison Commander," of Outlander came together.  Ron speaks about expanding a couple of pages in the book to a whole episode and about Tobias Menzies as both Frank and Black Jack Randall. Personally, I could watch an hour on how they did the flogging scene.
[Spoiler warning:  If you have not seen episode 106 yet, do not watch this video.]
Please click here to watch the video.
Source: Starz,