The review of Outlander is included in this week's Entertainment Weekly magazine with Dr. Who on the cover (how appropriate).  There is a brand new official photo of Claire (Caitriona Balfe) and Frank (Tobias Menzies) used in the review.  Also included is a small feature on Sam Heughan.
You can read the online version of the review by clicking here.
Update: Here are Stephanie's scans of the article.  My photos of the pages are below the scans.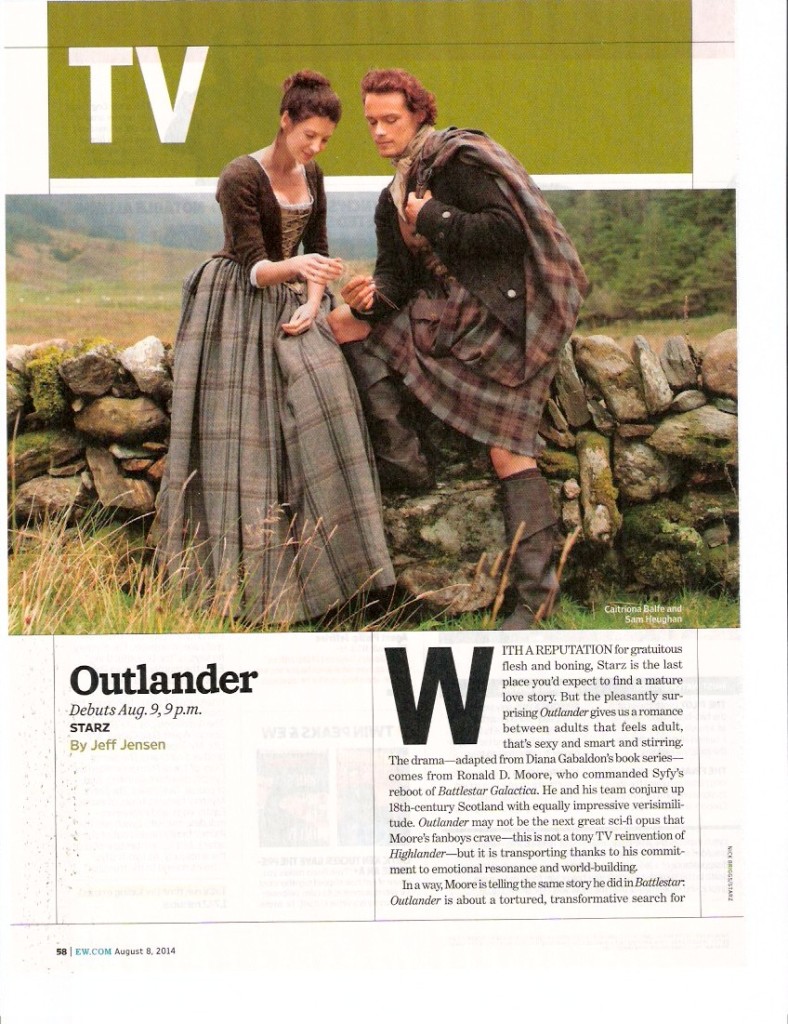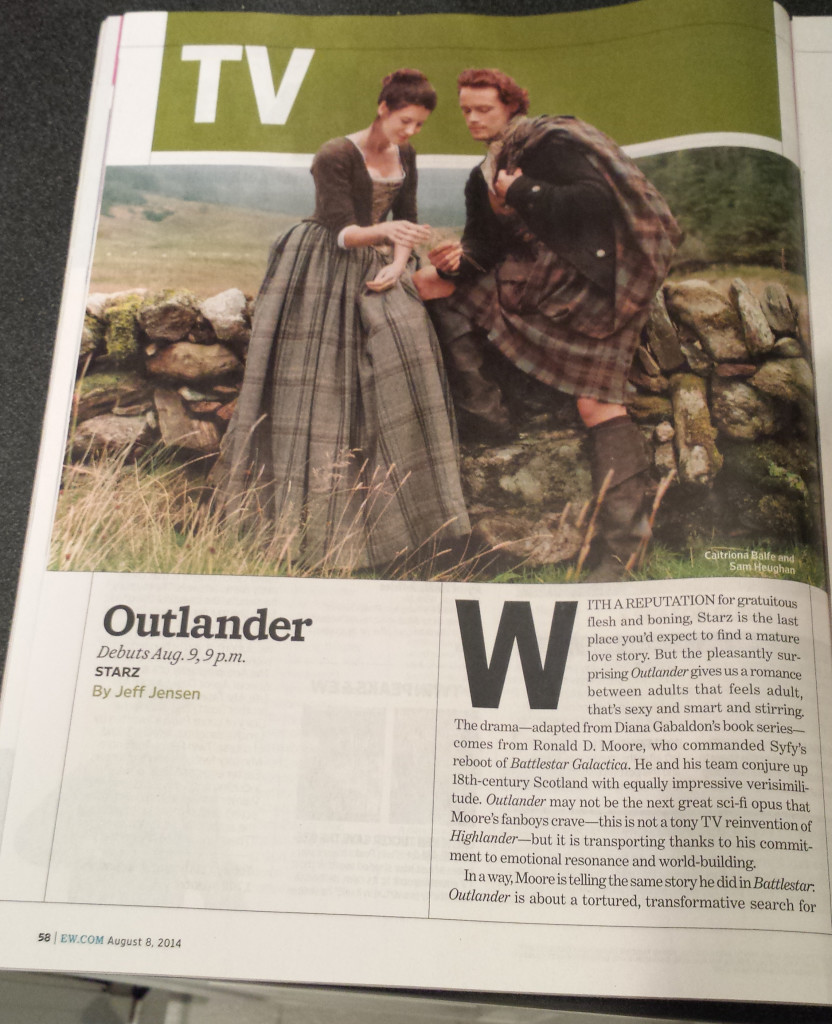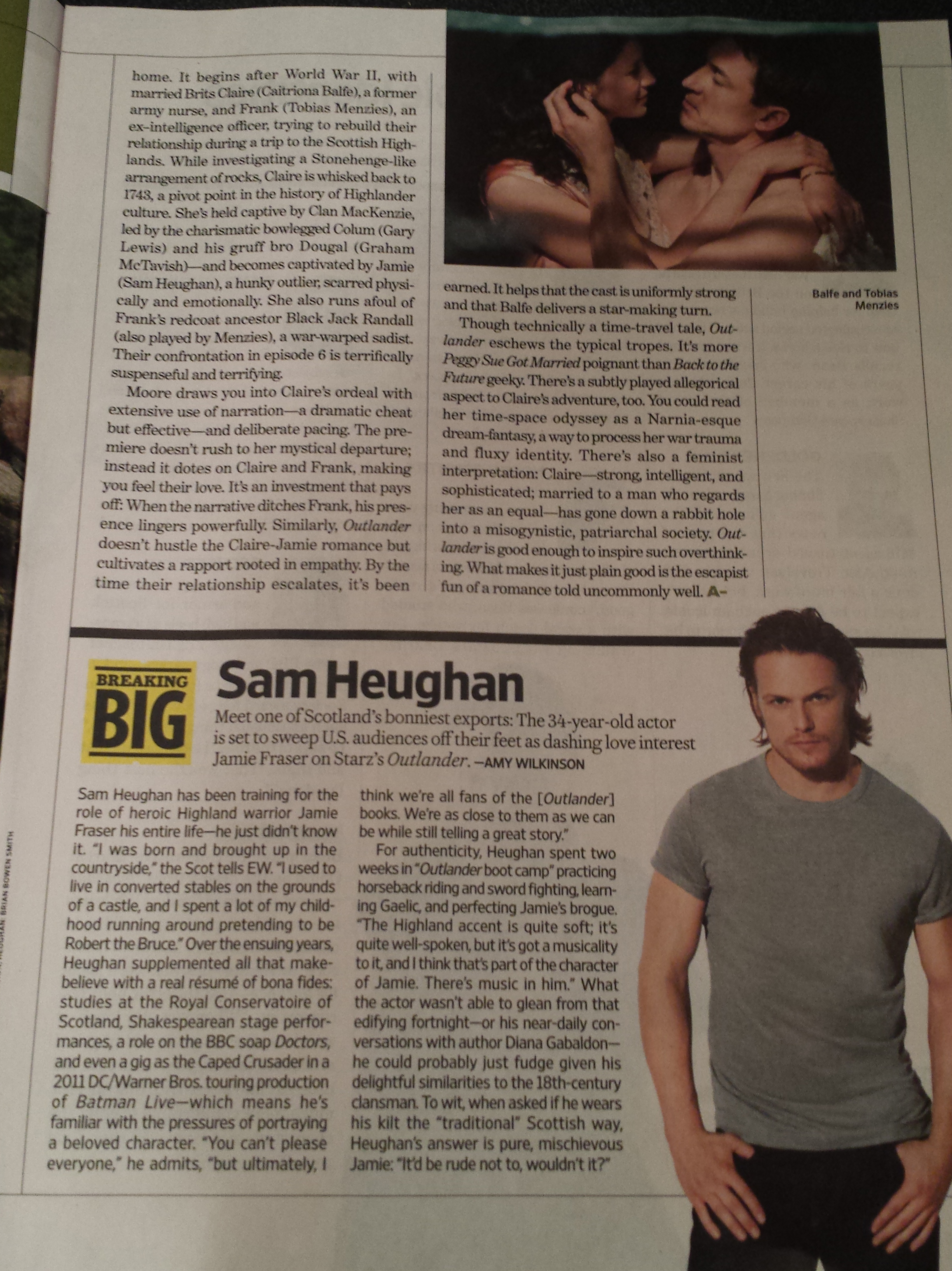 Source: EW