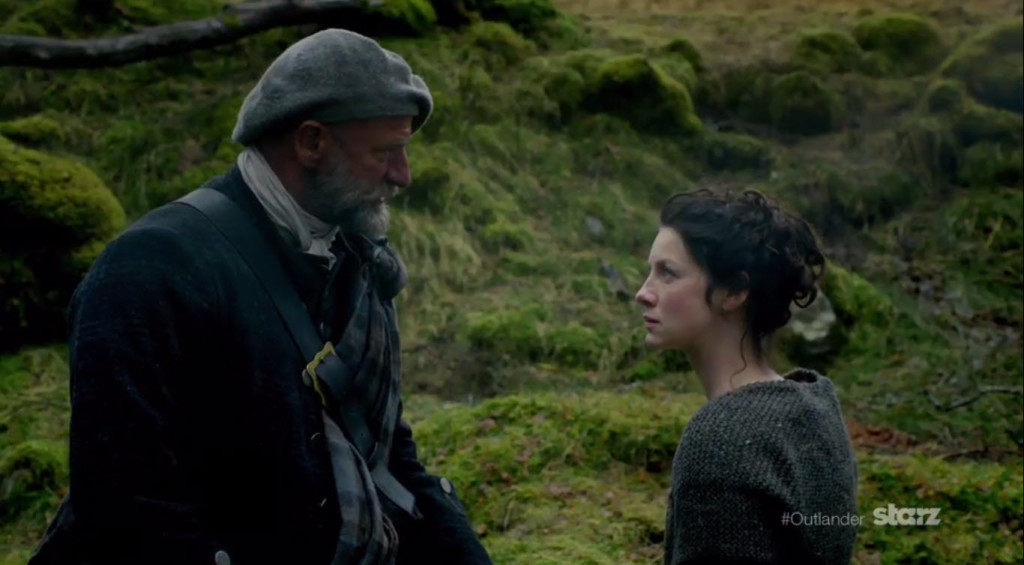 Below is the preview for the fifth episode of Outlander called "Rent."  The group left Castle Leoch at the end of "The Gathering" and this episode is all about.  The Jacobite cause comes into the story, as well as Dougal's use of Jamie to further his cause.  Claire's knowledge of the future is hinted at as well and casts more suspicion on her.  Fans of the book will be happy to know that Ned Gowan enters the story.  He is played by Bill Paterson.
Once the embeddable version of the trailer becomes available, I will update the post.
Click here to watch the preview.
Source: Starz