Just Jared shared behind the scenes photos from Sam Heughan's Spotlight feature earlier this week and the exclusive with the Outlander star is now available online. In the interview, Heughan discusses his childhood in Scotland and his name's connection to Lord of the Rings. He also discusses Outlander before moving on to some lighter pop culture topics. A selection of photos and a small portion of the interview are included below. Check out the entire interview and all six photos here.
Just Jared: What was it like being born and raised in Scotland?

Sam Heughan: I was born in the Southwest of Scotland, in a place called Dumfires and Galloway, and I was actually raised in old converted stables in a castle grounds. It was not one as glamorous as the one we're shooting in today, but it was amazing. I used to play there as a boy and pretend I was King of Scotland.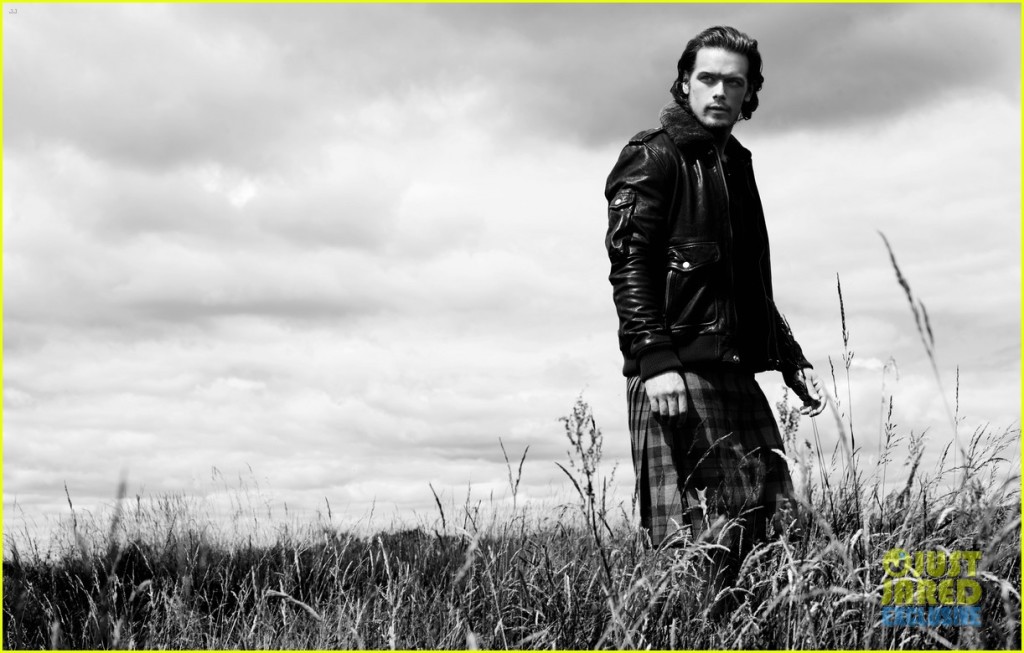 JJ: How were you named? I heard it was from a Lord of the Rings character, is that true?

SH: Yeah, it kind of is. My mum and dad were very much into Lord of the Rings, and my father called me Samwise. They were also in a band called Gandolf's Garden, and I think they were… My brother was also named after one of the elves in Lord of the Rings too.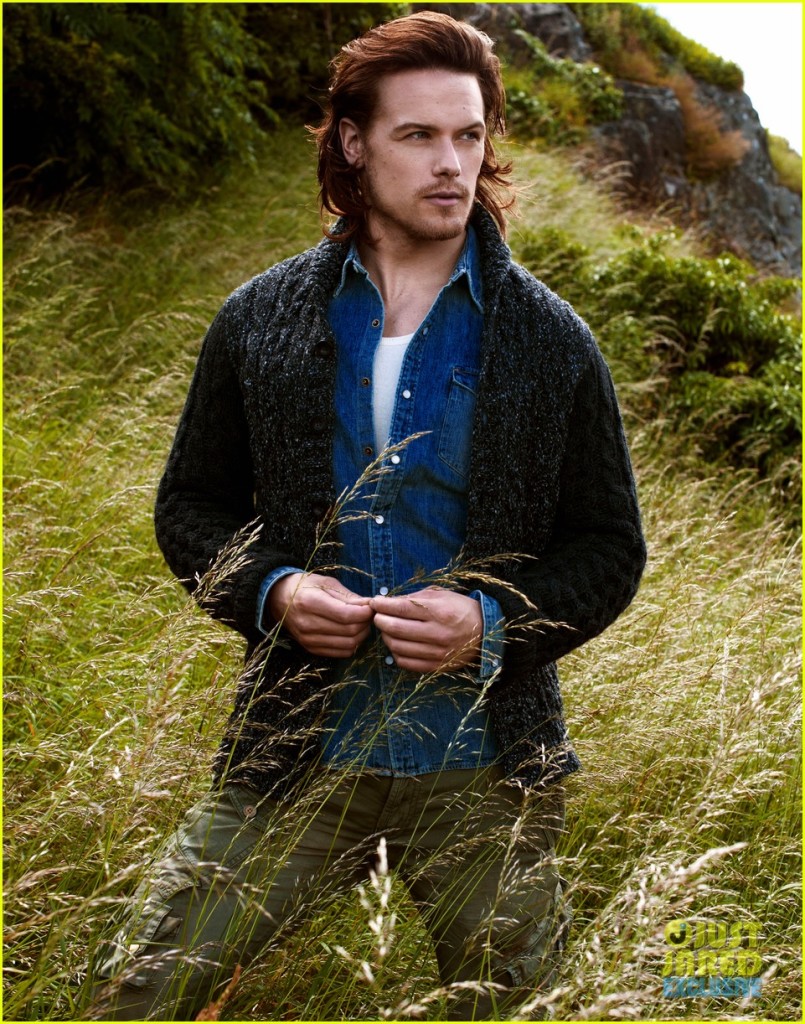 JJ: Do you have a favorite prop from set?

SH: Probably my horse. He's not really a prop, in fact, he's got a life of his own. But I love him. I've actually got two horses now. I had to learn horse riding for the job, and I absolutely love it. It's great fun.

JJ: Do you have a favorite person to follow on Twitter?

SH: I follow so many people on Twitter but Diana Gabaldon is a great follow. She posts a lot and she has some quite witty banters as well. She's kind of good fun.
Source: Just Jared