Thanks to a tweet from Starz Publicity Sassenach, Alana, letting us know about an Outlander feature, I have been on the lookout for the August issue of Elle .  The issue has Kristen Wiig on the cover.  It is a small article in the section where all of the TV/film articles usually are.
In the article, it mentions Sam's surprise with a fan, Heughligans, and the following quote from Caitriona Balfe:
"Claire is more than just a very strong woman.  She's confined to a time when sex was used as a weapon, so she also has to be very sexually confident."
The article ends with questions about what happens to Claire.  I think we can all appreciate the non-spoiler approach, except the mention of marriage.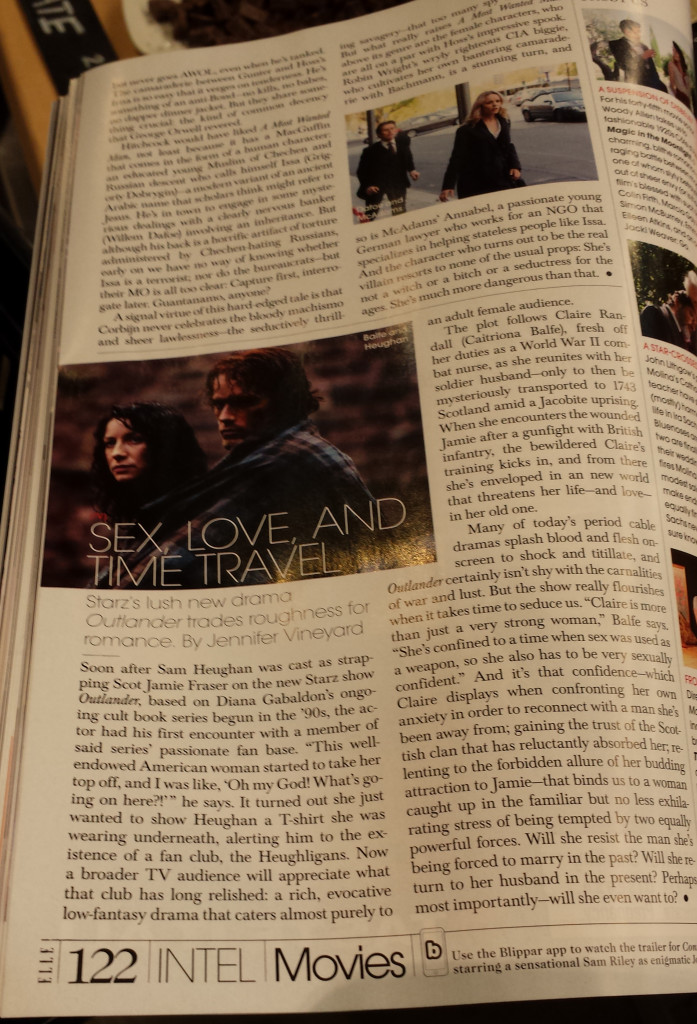 Source: Elle