THIS JUST IN!
The world premiere of Outlander will be at San Diego Comic Con (SDCC) on Friday, July 25, 2014 at the Sprekels Theater.
Cast in attendance include Sam Heughan, Caitriona Balfe, Tobias Menzies, Graham McTavish, and Lotte Verbeek.  Ron Moore and Diana Gabaldon will also be there.
As we get more details, we will let you know.  Outlander TV News will be there and will cover just about anything related to Outlander at SDCC.
Update (July 3): The panel for Outlander at SDCC will take place on Friday, July 25, 2014 at 2:15 PM in Room 6A. (Source: Hollywood Reporter, Thanks to Jen at Outlander Musings for sharing a link on Twitter that led to this).
Update #2 (July 8):  The official announcement came from Starz about the panel, but there is also an autograph session after the panel.  Super excited to see the Starz booth which is all about Outlander!
**An FYI for those coming to the premiere screening, but do not have SDCC badges/tickets, you will not be able to enter the convention center to attend the panel or autograph session.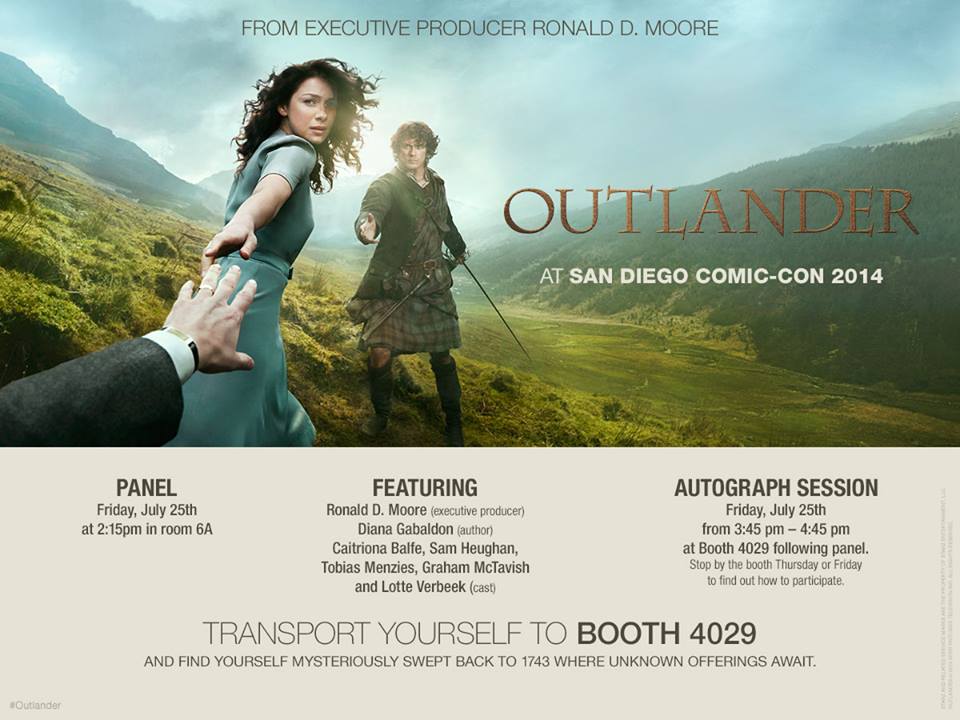 Update #3 (July 10): The Thursday schedule for SDCC has been released and Diana Gabaldon has a panel to herself!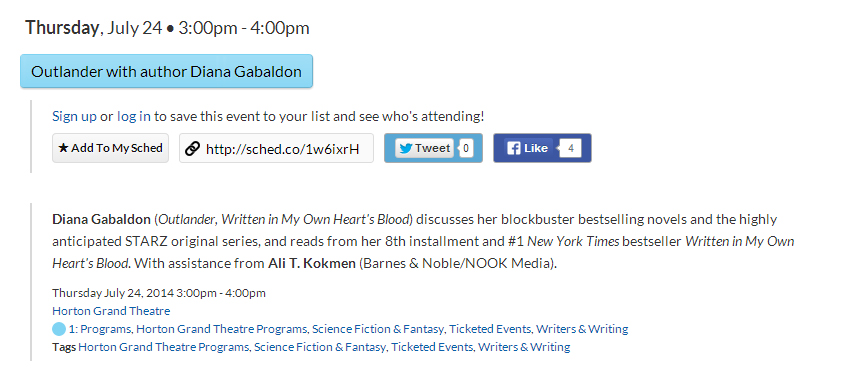 Update #4 (July 12):  Sam Heughan will be in a panel on Saturday at noon in Ballroom 20.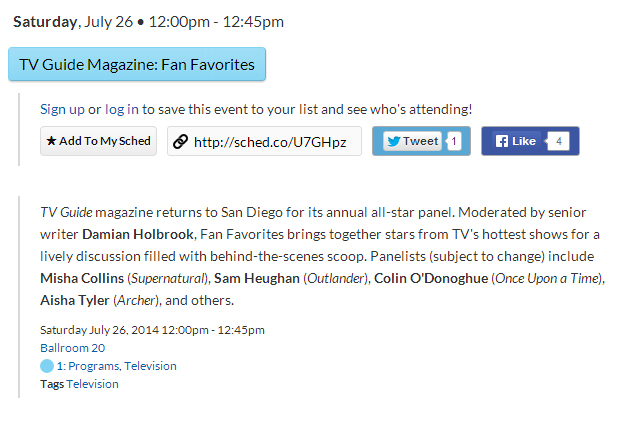 Source: Starz