In the June 13th issue of Entertainment Weekly (featuring Masters of Sex on the cover), there is a two page spread about Outlander.  Specifically, it describes the process of depicting Claire's time travel from the 1940's to 1743.  We have all been curious as to what this will look like on screen, and Ron Moore does his best in the article to describe it.  The page from Outlander is featured along with the corresponding script page. If anything, this probably will make fans more excited to see the sequence.
Also, we have two new official photos from the series on the first page featuring Claire (Catriona Balfe), Frank (Tobias Menzies), and Jamie (Sam Heughan).  Hopefully, we will get a high-quality, stand alone image of each from Starz soon.
Stephanie scanned the article for all to enjoy.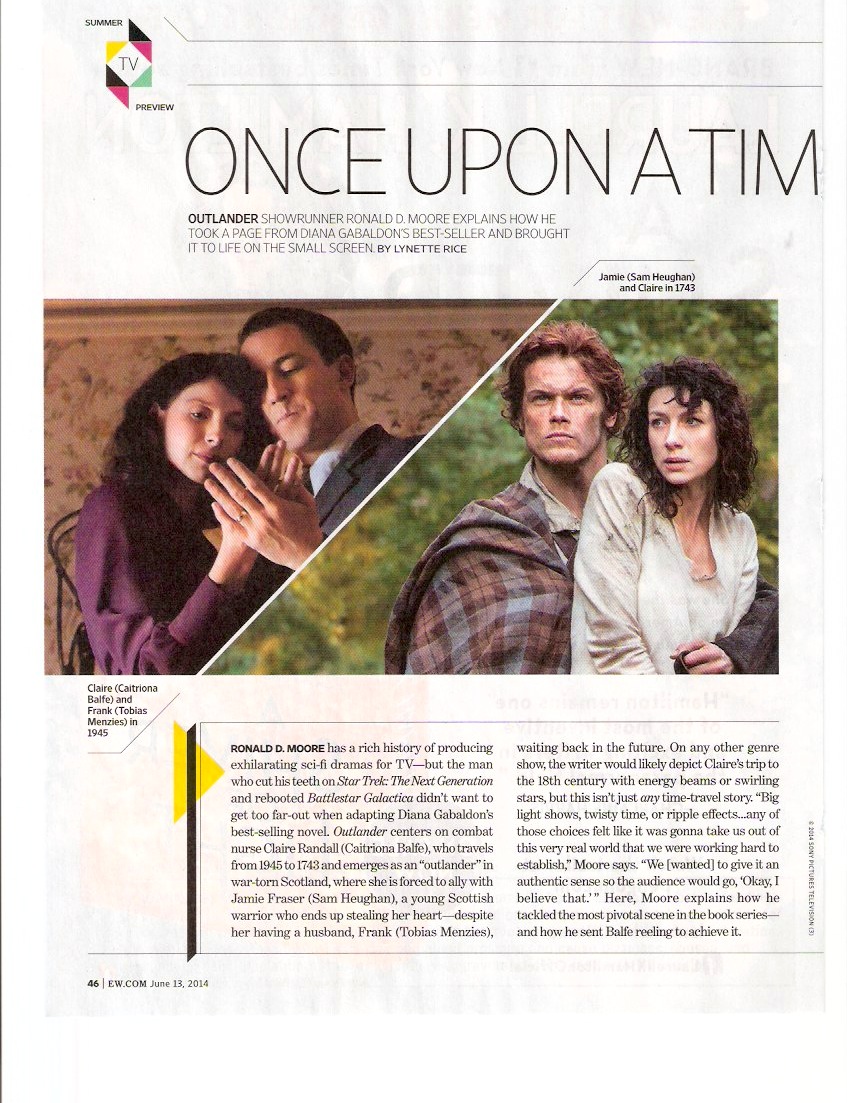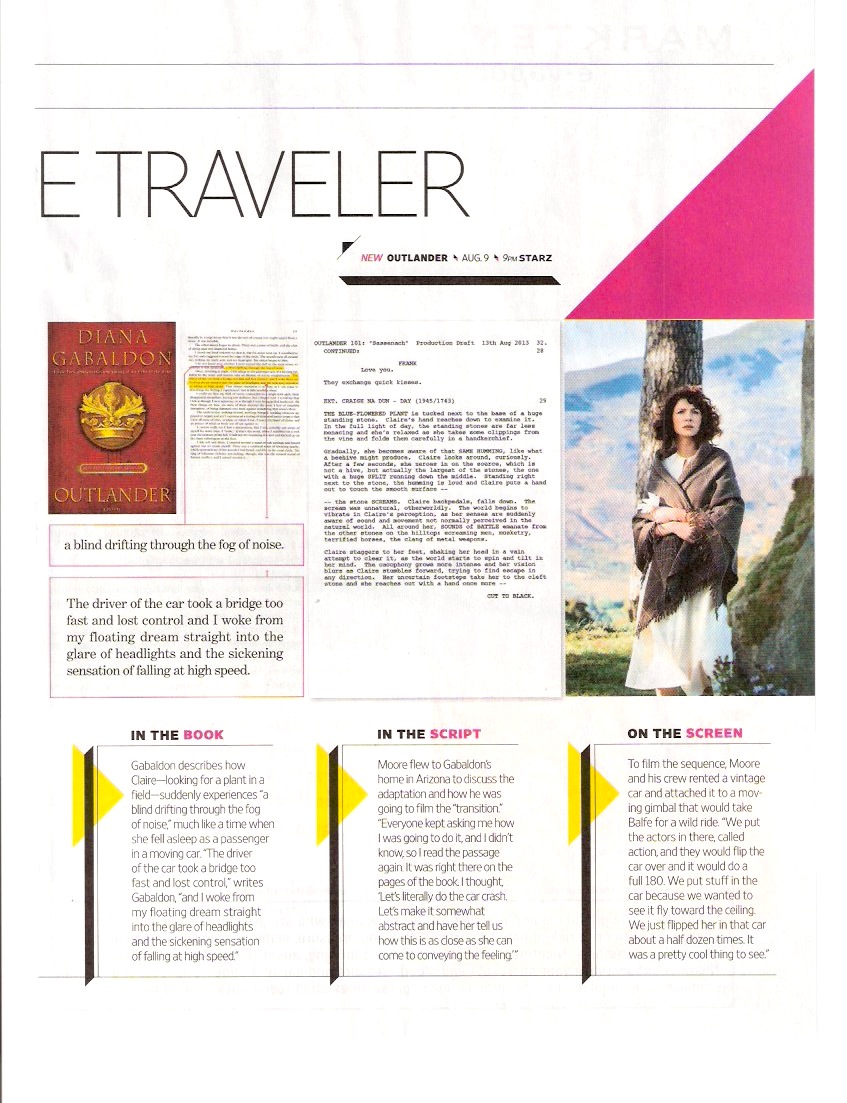 Source: EW