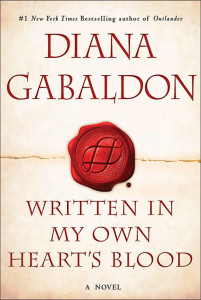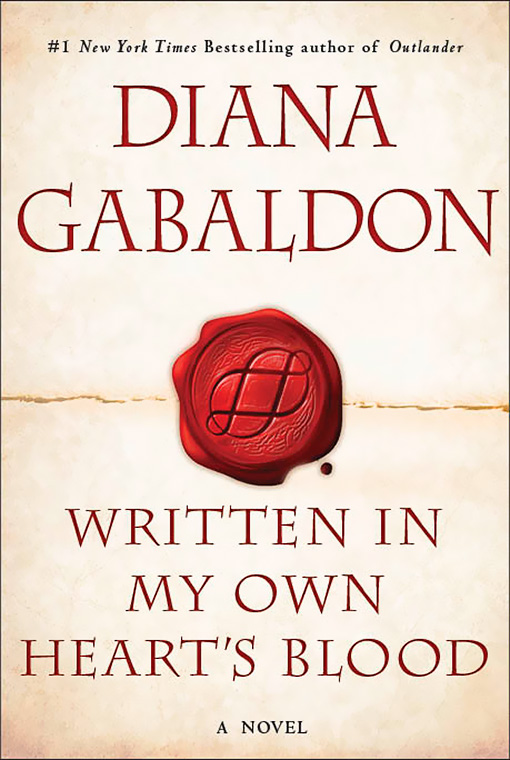 The eighth book (Written in My Own Heart's Blood) is not even out yet (June 10!), but Diana Gabaldon has already started writing Book 9.  Here is what she wrote on Facebook on June 1:
"What have I been up to? Well, I slept 'til 9:30, that was a good start…exercised, took dogs for walk #1, ate hot dogs with husband, puttered in office for a bit, made grocery list, bit bullet and made appointments for _six_ interviews onMonday and Tuesday next week, made appt. for massage, wrote 500 words of Book Nine, looked at draft of "Blushing Optional: How to Write (and Not Write) Sex Scenes", took dogs for Walk #2, took 4-mile walk without dogs, drank wine with husband, made 5-cheese mac and cheese for dinner, ate it, signed 300 tip-sheets for Easton Press leather-bound edition of OUTLANDER while watching "THING From Another World" with husband (for roughly the fortieth time), answered email and messages, and discovered that it is now (or about to be, depending where you are in the world) WORLD OUTLANDER DAY!! (June 1, that is. I don't know who exactly said so, but a number of people in the Twitterverse seem to be celebrating it and who am I to say no to a good party?)
So yes, thank you–in answer to your kind inquiries, I am pretty much relaxing in this brief lull before All Hell Breaks Loose. <g>
Happy World OUTLANDER Day!"
It's a small start, but if I remember correctly, she has said that it takes about three years for her to write a book.