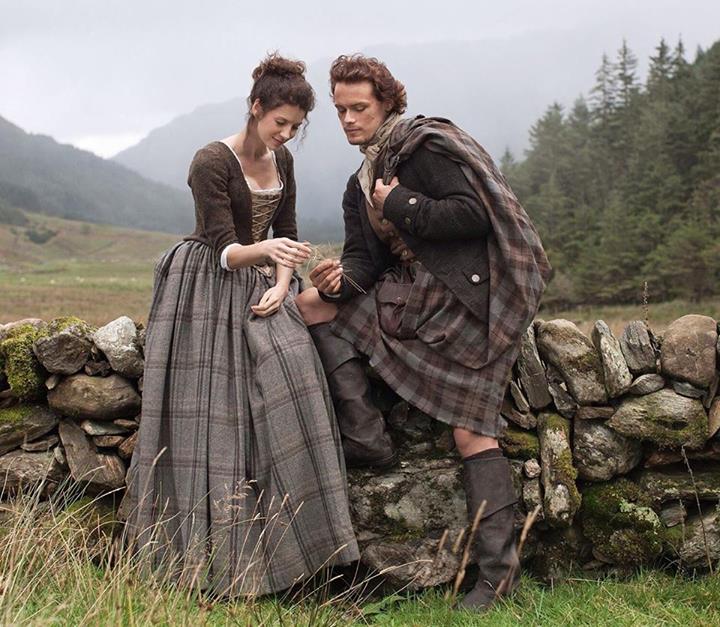 An article from the Herald Scotland discusses Anthony Haines Textiles and the tartan they are providing to the Outlander production.  They have already made about 500 m of tartan for the costumes.  They are now in early talks with Starz and Sony to provide tartan and merchandise to fans.  I think the lot of us would love to have some tartan.  Here are some excerpts from the article:
"Mr Brown said the Outlander producers first got in touch in September last year to source fabric and said: "Initially it was four tartans with the same pattern to differentiate between different clans.
"They wanted something as authentic as possible. The first piece we put through our normal finishing process and that takes it from the raw woven state and softens it and gives a nicer feel. But they wanted the more rustic one and we had to change the set up of our looms to make it a more uneven weave which feels very coarse.
"The colours represent the heather dyes that would have been used back in the 17th century."
Source: Herald Scotland