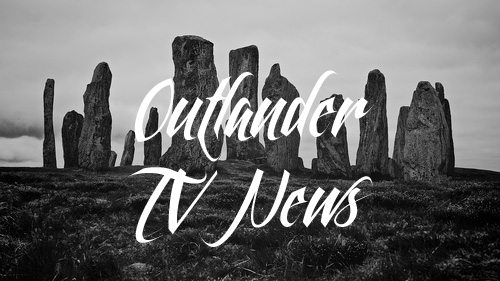 This is just a quick post about some news on the writers at Outlander TV News.
Johanna Field will be stepping back from the site for a few months as she goes and trains to become a member of the armed forces and maybe even an officer.  She will be off to boot camp next week and will not be able to write during her training.   She will hopefully be back to writing sometime in the summer months.  We wish her lots of luck and know she will be able to kick my arse when she gets back.   I will miss her presence on here!
To fill in for Johanna (and prevent me from being overwhelmed), Stephanie Bertone will be joining the Outlander TV News ranks.  I got to know Stephanie during Johanna and I's time writing for The Host Movie News.  Stephanie ran and wrote for The Host Movie Fans and Plush Movie Fans.  She has helped me out before by writing up the Once Upon a Time panel at SDCC for Lost in Reviews.  She is a fantastic writer who is a major Disney, Catherine Hardwicke, Tom Hiddleston, Max Irons, and movie fan.  Please welcome Stephanie to the Outlander TV News clan!
-Sarah