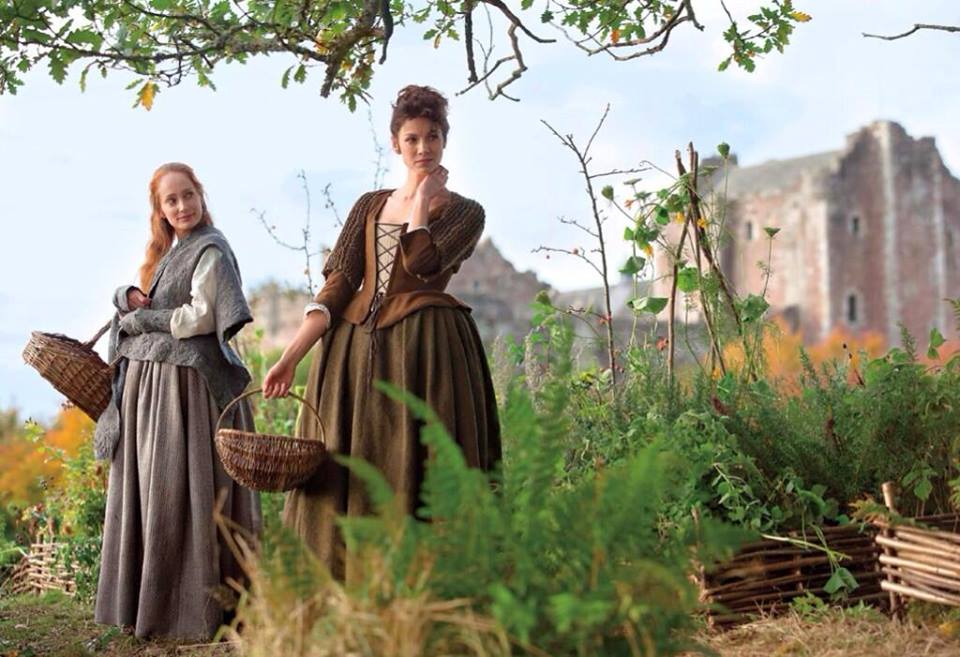 I saw a tweet today saying that Starz CEO Chris Albrecht had already given Black Sails a second season before the first episode had even aired.  I asked in a tweet if we Outlanders could go ahead and get a second season as well.
Well, it looks like that will probably happen according to a new article on Deadline that talks with Albrecht about Outlander after the TCA presentation today.  Brace yourself . . .
"Here is more good news for them: Sony TV-produced Outlander, currently in production on its 16-episode freshman season, will do at least one more. "I would be shocked if we didn't do the second book," Starz CEO Chris Albrecht told me after the Scotland-set show's session at TCA that featured writer and showrunner Ron Moore in a kilt. It is not only the enormous and enormously passionate fan base of the books, though that is not lost on Starz brass. Albrecht said he is very high on the early footage he has seen and didn't spare praise for Battlestar Galacticadeveloper/executive producer Moore's skills as a top-notch writer and producer."
"'You want a show that really makes a difference,' he said. The exec believes that good serialized dramas need time to reach their potential, which explains his willingness to hand freshman series a second season, but if he feels a show won't go to the next level, he doesn't have much trepidation about pulling the plug."
Thanks, Chris Albrecht!  I am sure if you are at the Fan Gathering tomorrow, you won't believe your eyes.
Source: Deadline