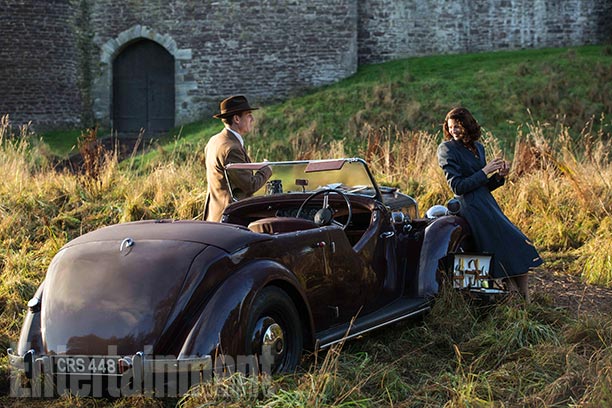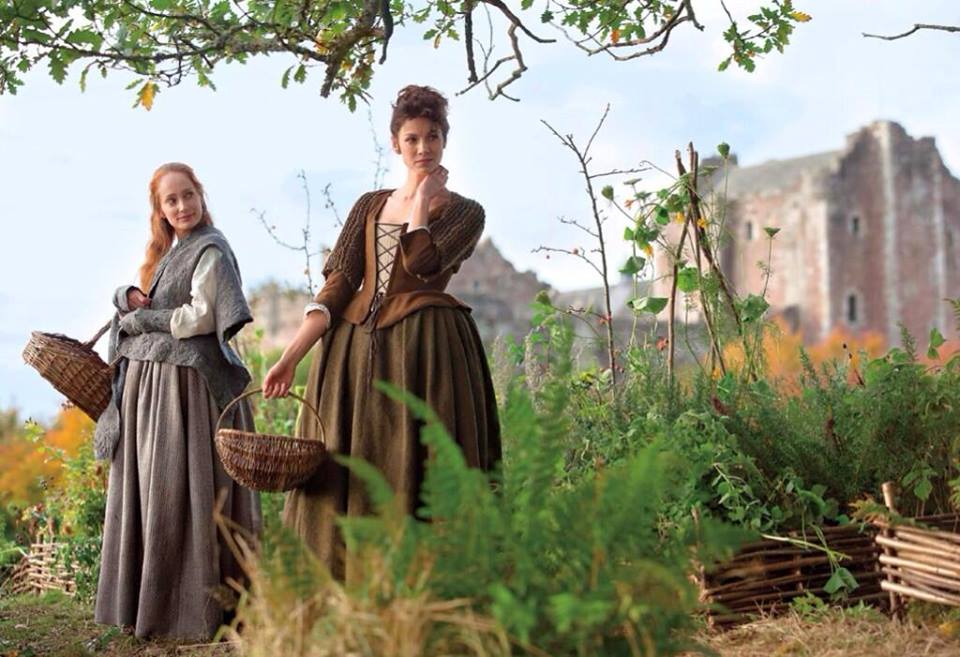 *Update: One new photo that will be available in the magazine has been added.  It is of Claire with Geillis (Lotte Verbeek). Thanks, Outlander Addiction!
A new article about Outlander including a new official photo and an interview with Ron Moore has hit Entertainment Weekly.  The photo is of Frank (Tobias Menzies) and Claire (Caitriona Balfe) in 1940's Scotland.  Remember that other photo from the official site?  I will put it at the end of this post.  To read the entire interview, click here.  Below are some excerpts.  I am hoping this will be in the new issue.
"How was casting these two lead characters who have such a strong fan following?
Moore: We went into this saying there's a lot of Claires out there. We'll find Clarie and [her Scottish lover] Jamie was going to really kill us — he's the tough one. Of course, it was the exact opposite. It was really hard to find somebody to be Clarie. The show sits on her shoulders in a very real way — she's in every scene, every day, and it had to be an actress who can bring that character to life with a lot of depth.
What's your approach to staging the past?
Moore: I think what we're going for overall is we're trying to deliver an authentic period piece. We're not trying to reinvent the 18th century and make it cool for modern audiences. There's a temptation to make period pieces look like a costume drama, where everything is very clean and beautiful. We're going for a rougher, grittier feeling to what life was like back then.
Since you're on Starz, how much sex will the show have?
Moore: It's an intimate show in an epic setting. There is a fair amount. We don't really have to add very much; there's a lot of sex in the book. There's a fair amount of violence, too, but it's not a battle show — we're not getting into the big slo-mo spurts of blood."
Photo of the article in EW, credit: Mary Pitkin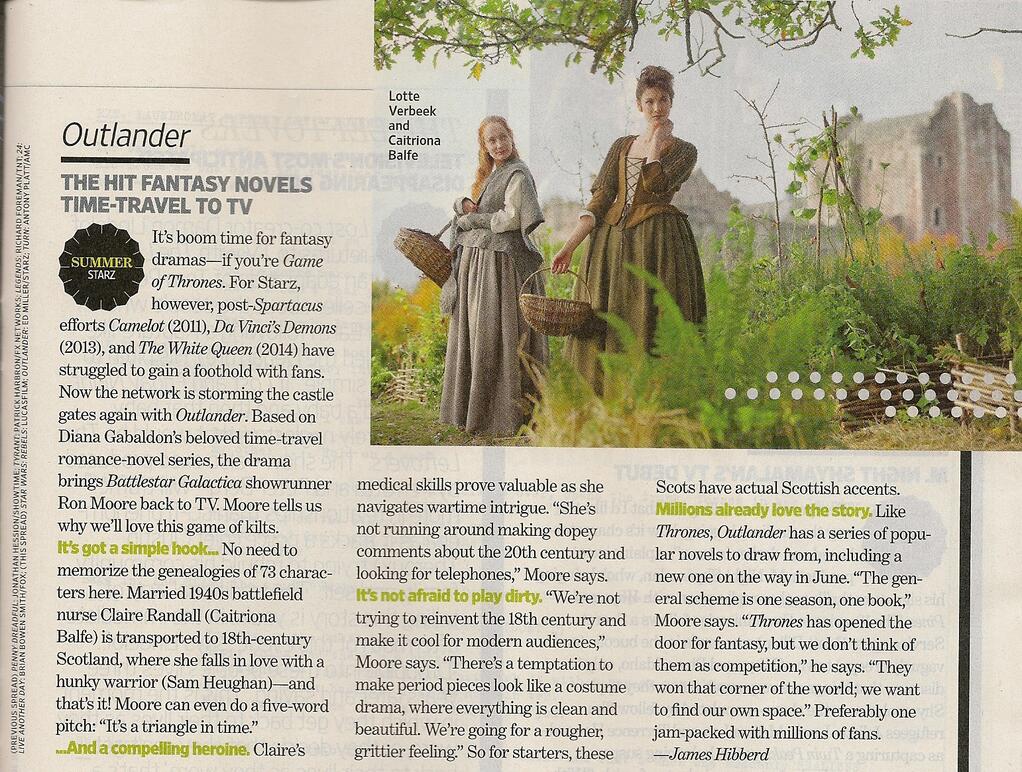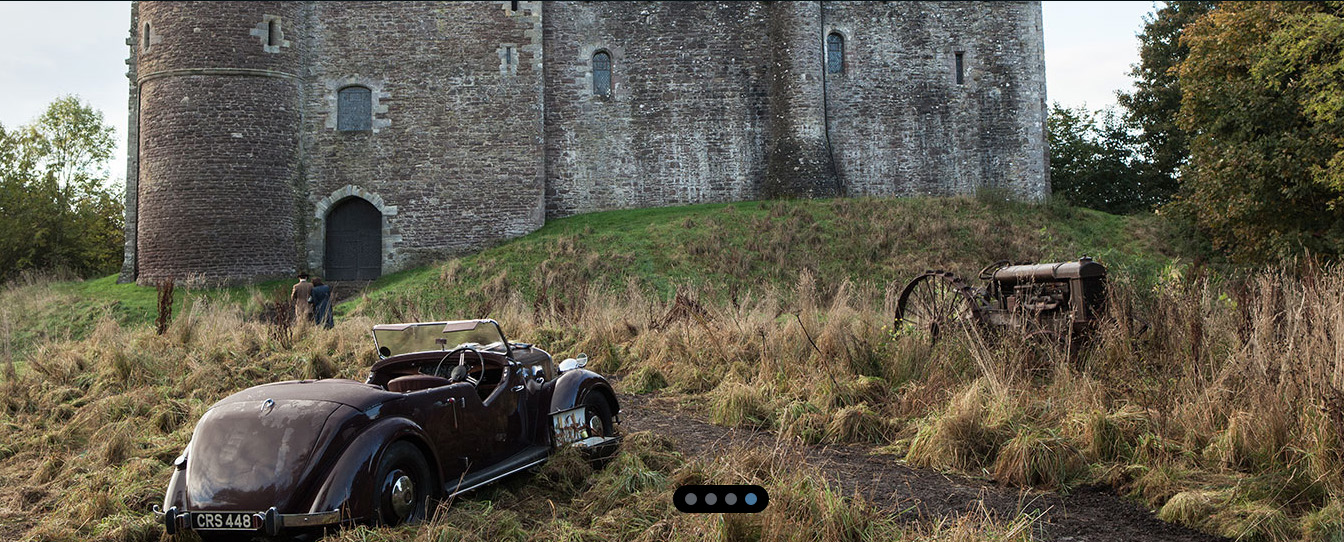 Source: EW