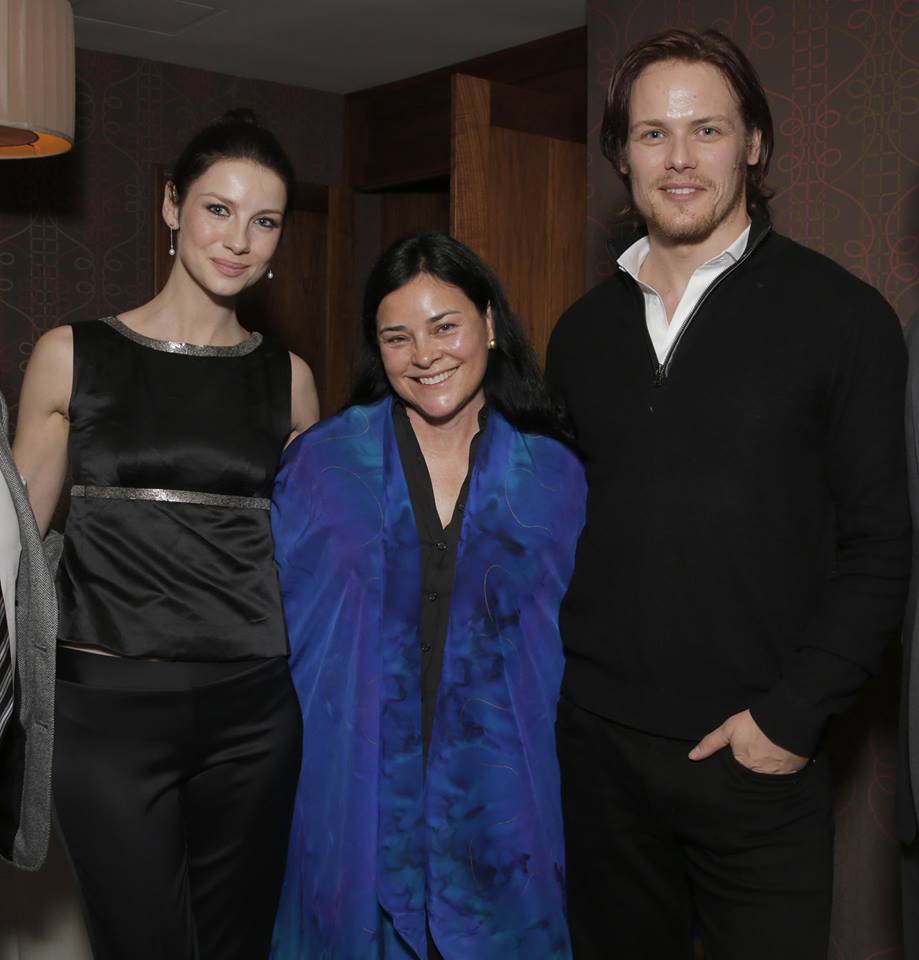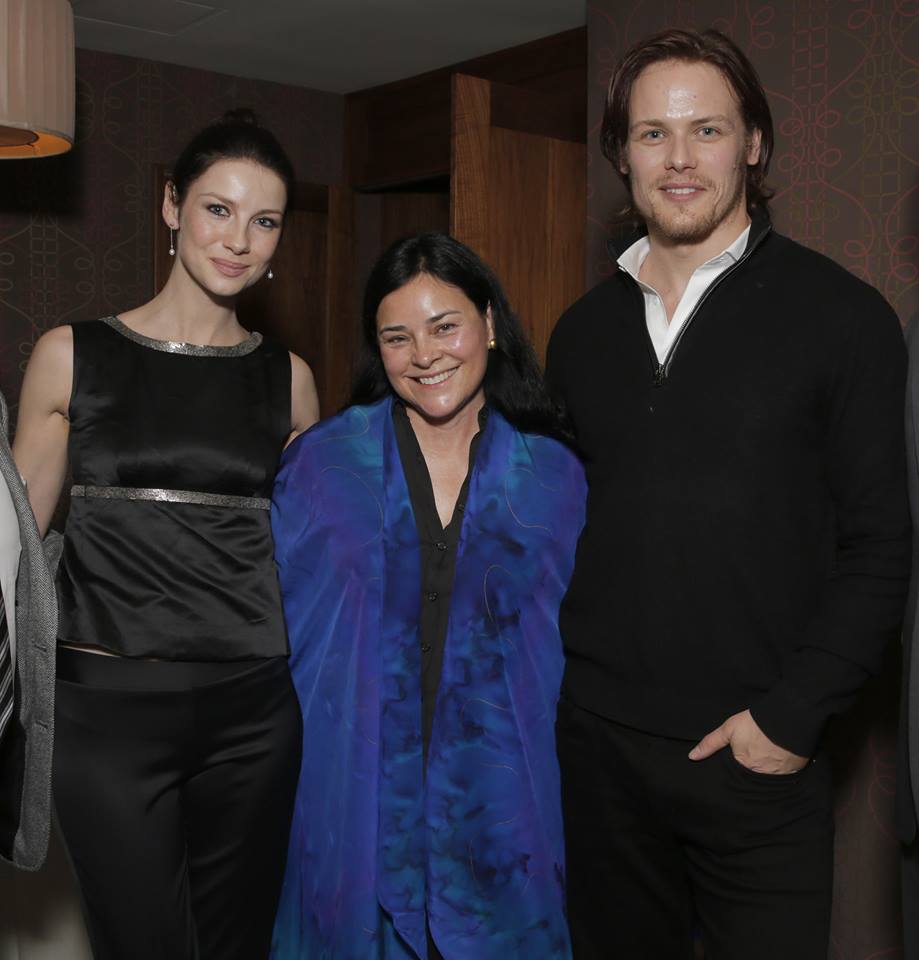 This has been a crazy day, and I am sure tomorrow will be even crazier.  Here is a short, but sweet, account by herself (Diana Gabaldon) meeting Sam Heughan and Caitriona Balfe for the first time in the flesh.  How cool is it to meet the people that are bringing your characters to life?!  I can't imagine what it will be like when she gets to set.
"Yes, I have met Sam. And Caitriona. Sam and I were assigned to share a car from the hotel to the Starz dinner last night, and I'd gone outside to see if either car or gent was there–neither was, so I was headed back toward the lobby when I saw him coming out.
"Well, there's a familiar face," I said, he said, "Diana!" and we embraced under the hanging Chihuly glass sculptures overhead. "Tell you what," I said. "I won't tell anyone what you smell like, if you don't tell anyone what I smell like." (a few of the more intense fans having asked me to report.) This being agreed, we found our car and went off to dinner, chatting amiably en route.
Caitriona arrived at the dinner a few minutes after we did, and an adroit Starz publicist photographed the actual meeting–in which I appear to be engulfing her in my cape ala Dracula. Absolutely lovely, and very witty. (Cait, I mean.)
[For those of you thinking Sam is not tall…I'm wearing three inch heels, here. Caitriona's wearing _four_ inch heels.]
Anyway, had a lovely evening with all of the Starz people, who included a number of great execs and Very Capable publicists, as well as directors and actors from "Black Sails" and "Da Vinci's Demons," two other Starz original series being featured at this weekend's TCA (Television Critics Association) event."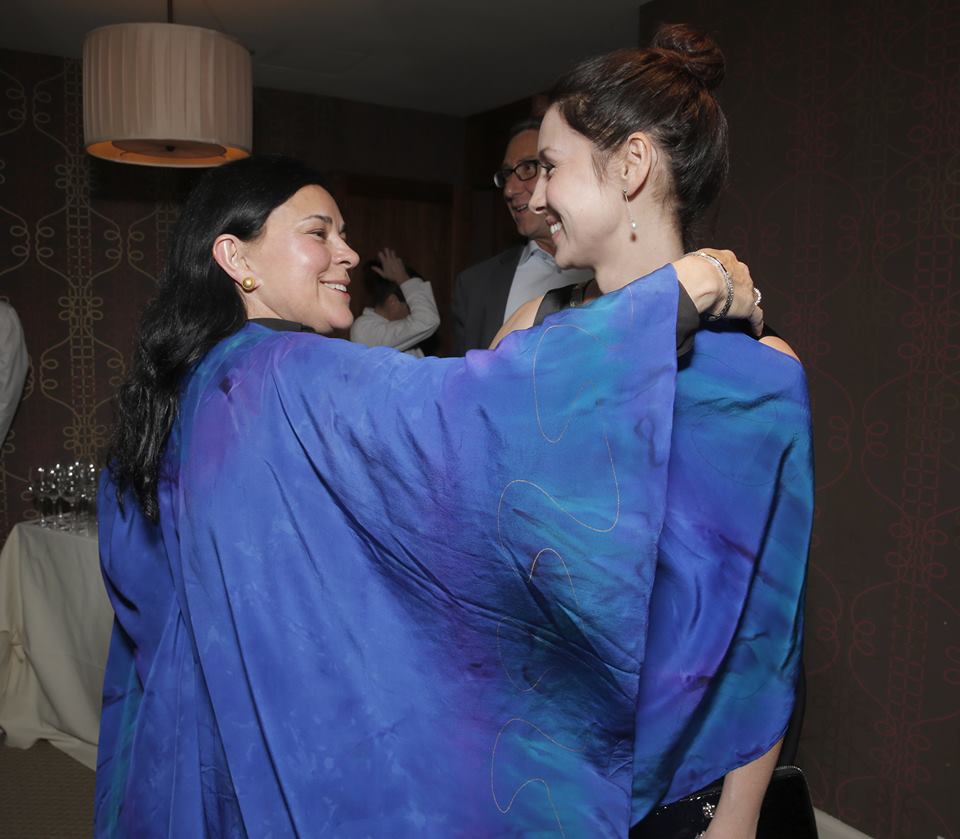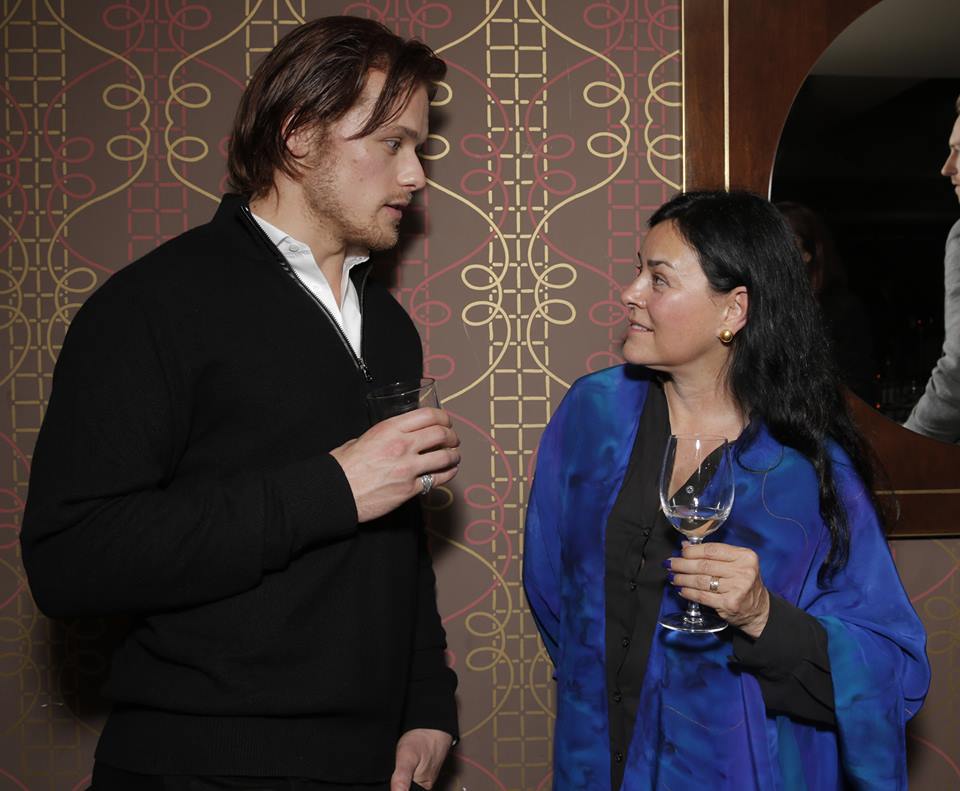 Source: Diana Gabaldon on Facebook