Today is Day 1 of the production of the much awaited and anticipated 'Outlander' tv adaptation. Starz is celebrating the first day with a picture and quote from producer Ron D. Moore ('Battlestar Galactica').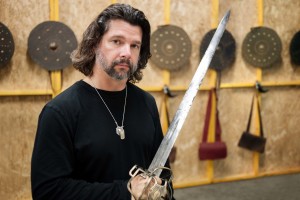 "Day One and the battle is joined.  We fight to do justice to the material and the fans.  We'll return with our targes or on them." –  – Ronald D. Moore
(A targe is a round shield with loops on the back to put your arm through). Filming is taking place in Scotland and the show will air early in 2014. One step closer!!
Update:
Ron Moore tweeted a second photo today, as well, celebrating the first day of filming: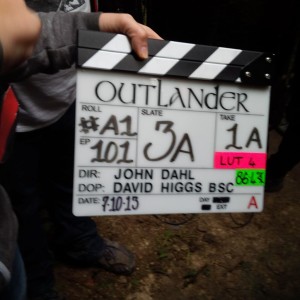 Diana also tweeted, having her arm twisted by a fan, that Mr. Sam Heughan does indeed have red hair now (for those of you concerned). 🙂
@OutlanderAddict@Outlander_Starz@Heughan At this point, I can probably admit that he does and I've seen it. <g> He looks great!

— Diana Gabaldon (@Writer_DG) October 7, 2013
Update: If you head over to the Instagram page for Outlander, they added more production photos from today.  They are below.