A couple of local photographers were able to get some photos of Outlander filming in and around Falkland shops.  Forgive me if I am not quite clear on where exactly where that is (another person tweeted that it is in Falkland near Fife).  This is the first really clear photos of Caitriona Balfe filming and the first photos of Tobias Menzies playing Frank Randall.  This is, of course, the actors playing the part of the book that is set in the 1940s.  I do not know if this is supposed to be Iverness or not.  They did say at NYCC and the fan event that they were expanding on the part of the book before Claire goes through the stones so that we know why Claire wants to go back to Frank.
These photos are from Amber (@heeyitsamber) and Scott Robb (@scottrobb68).  If any others from this day of filming pop up, I will be sure to post it on here.  Scott also posted photos via his Facebook Page, Scott Robb Hairdressing.  Now I know where to get my hair done when I visit.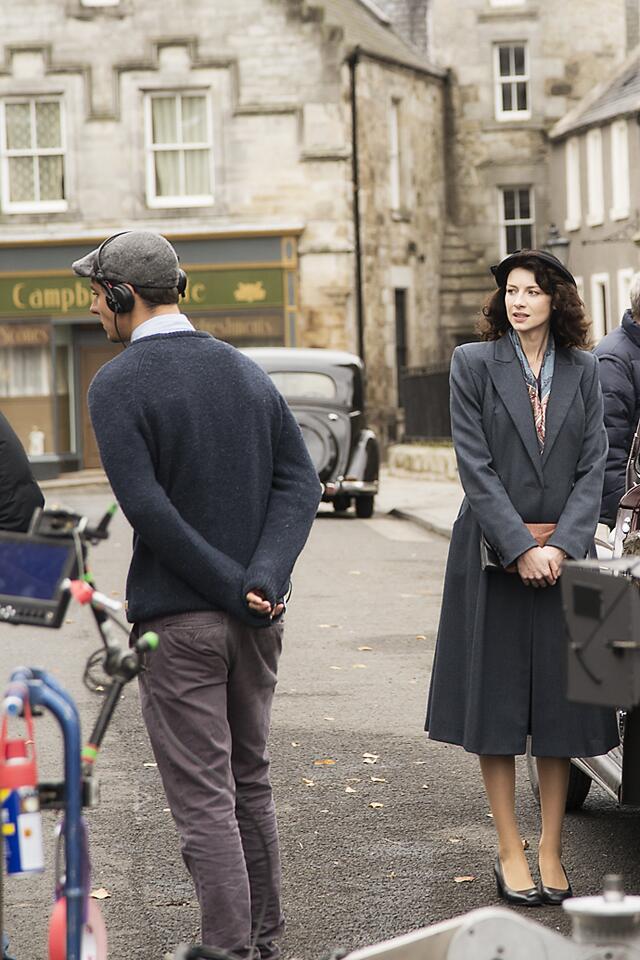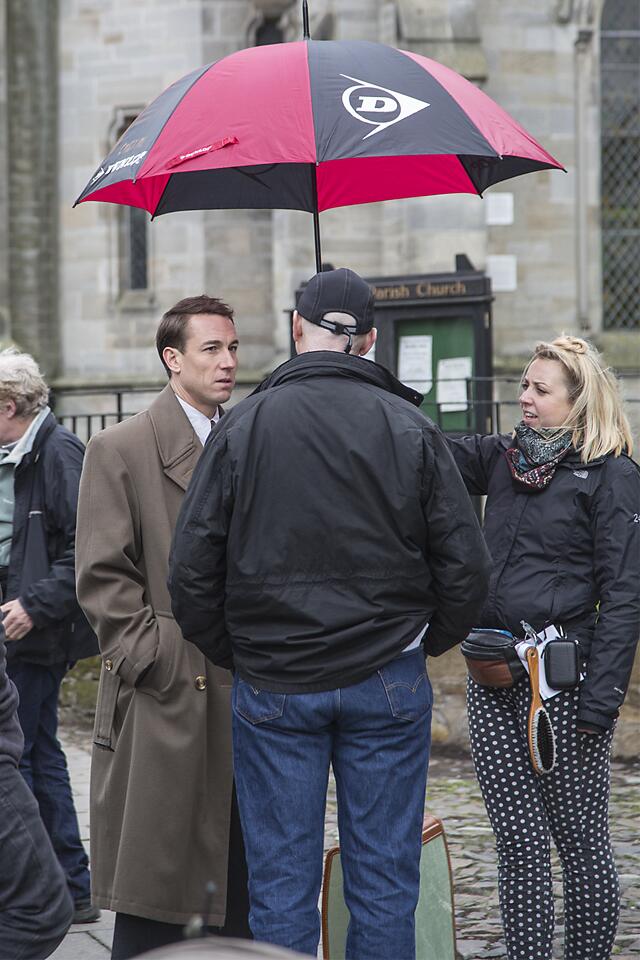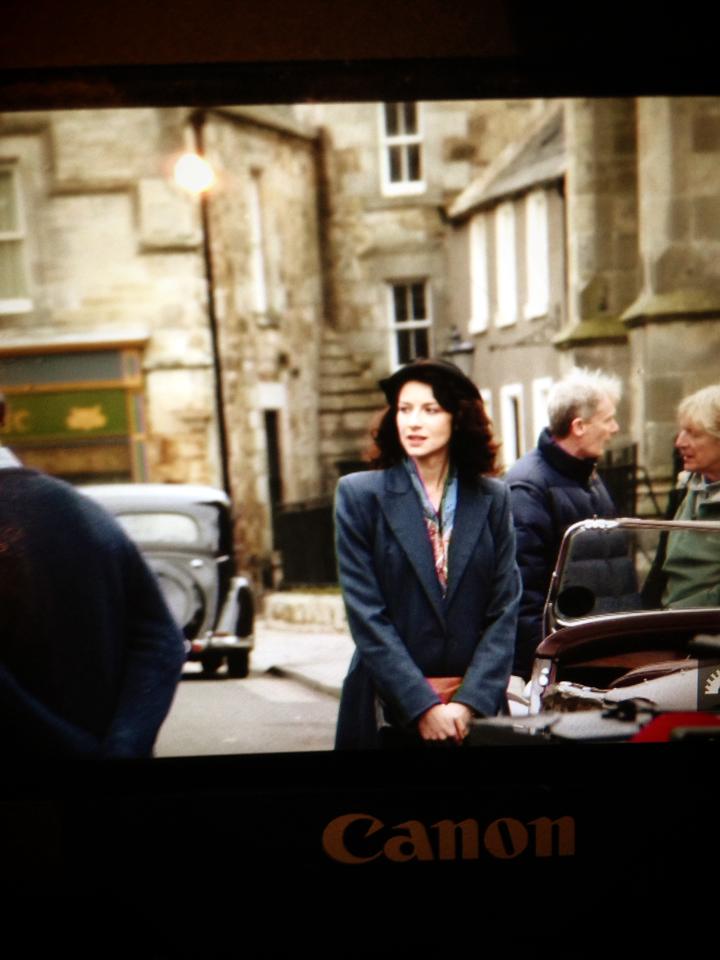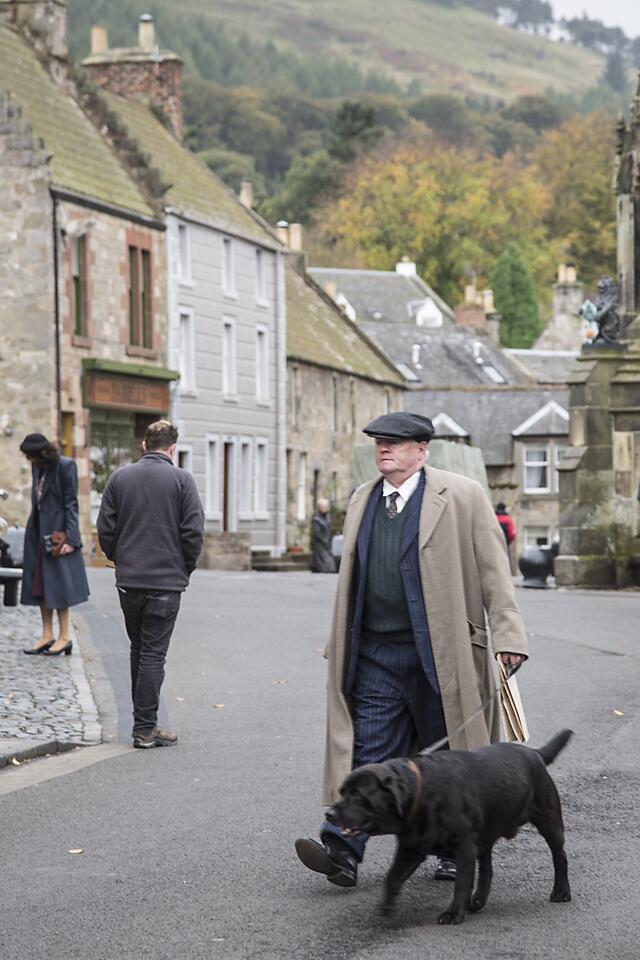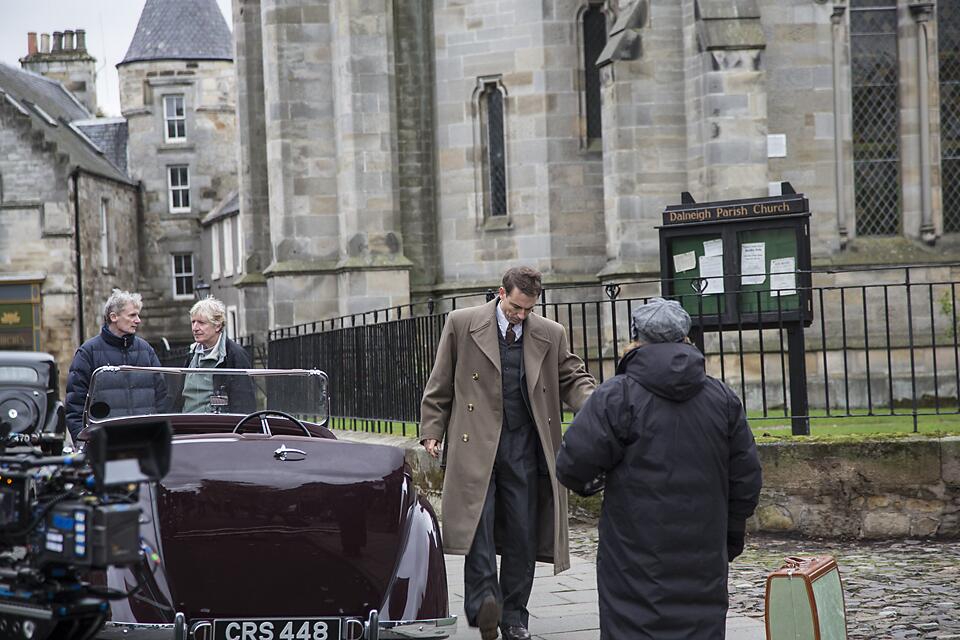 Here is another photo from Iona (@iona_grace_96) of the set.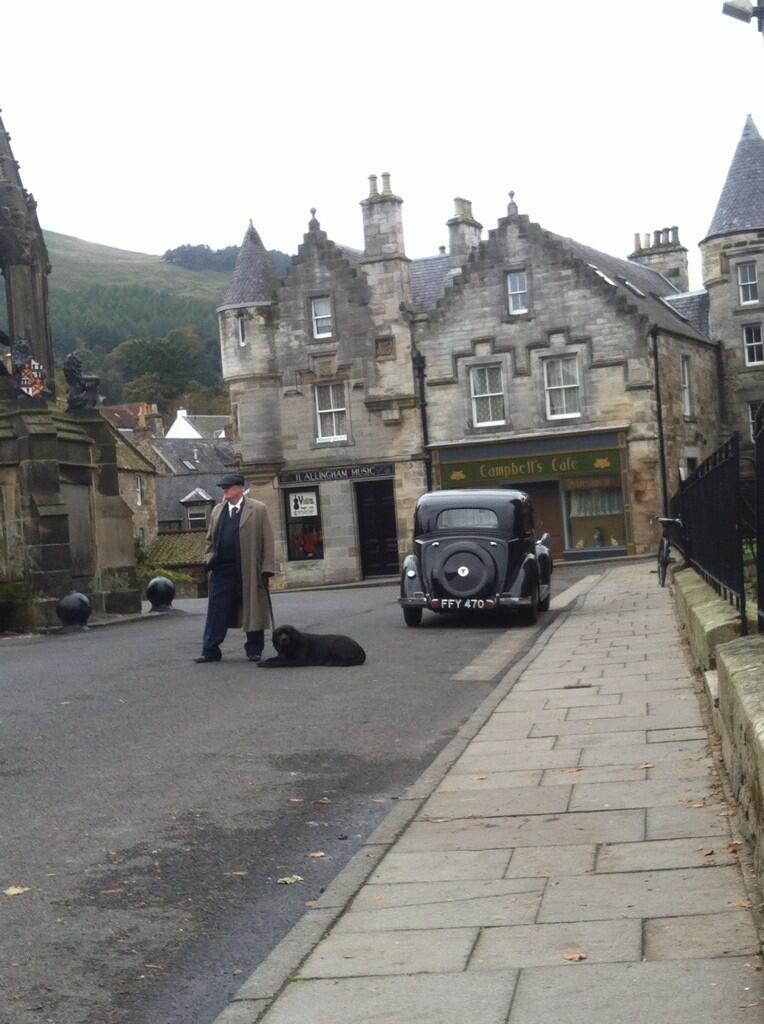 Okay, these ones just got posted by Steven Brown (@sbrownphoto).  These are a bit different as you can see that they are actually doing a take and acting in some of them.  I love Caitriona's face.  According to Steve, Ron was around for filming.  He also got to meet Caitriona and get an autograph.  Mind you, this has been an all day post and I am now just adding these few at 7 PM CST. I have to give kudos to Steve for watermarking/tagging his photos as these will be all around the internet and you will always know where they are from.  This site will always credit, not just post.  Excellent photos, Steven!
Even more from Legally Ginger (@L4R4B4RCL4Y):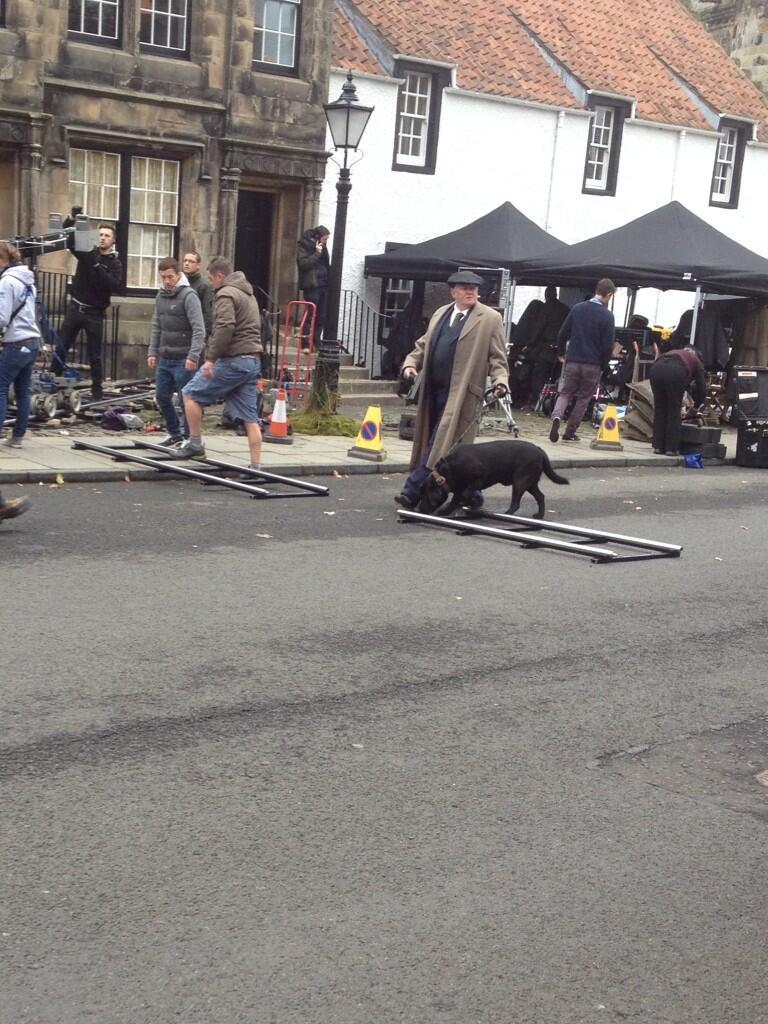 You can see in the below picture with Caitriona and Tobias on break that they have the sign Dalneigh Parish Church in reference to Iverness.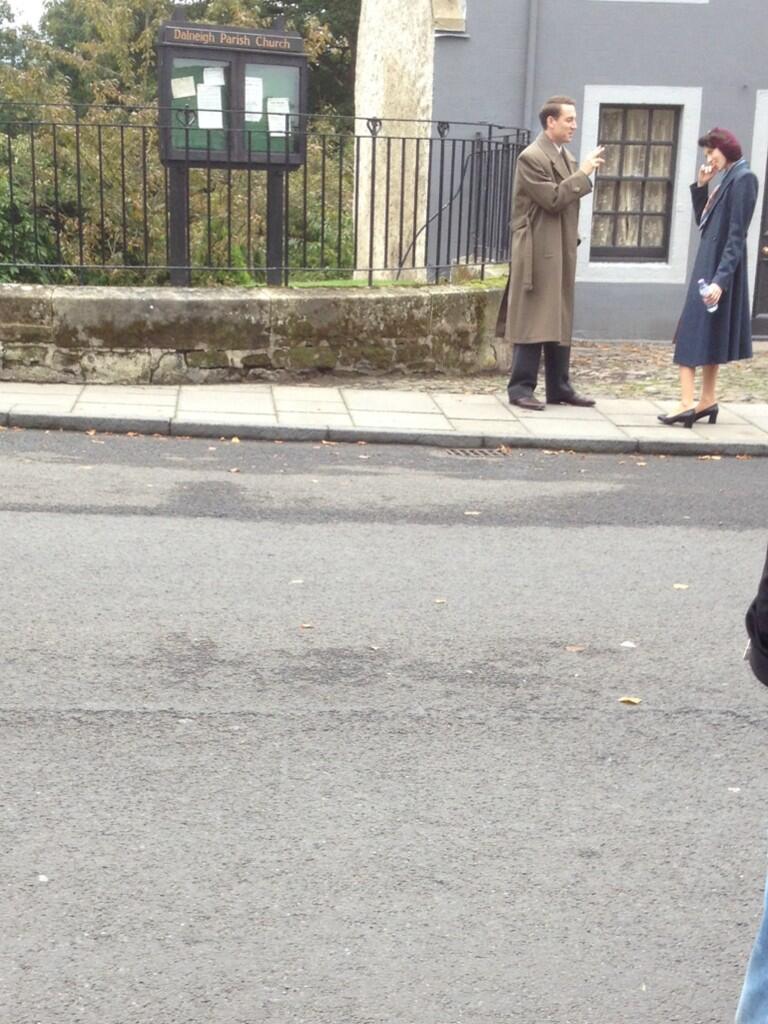 This one is from Gabriella Montez (@MarcieDiamandis):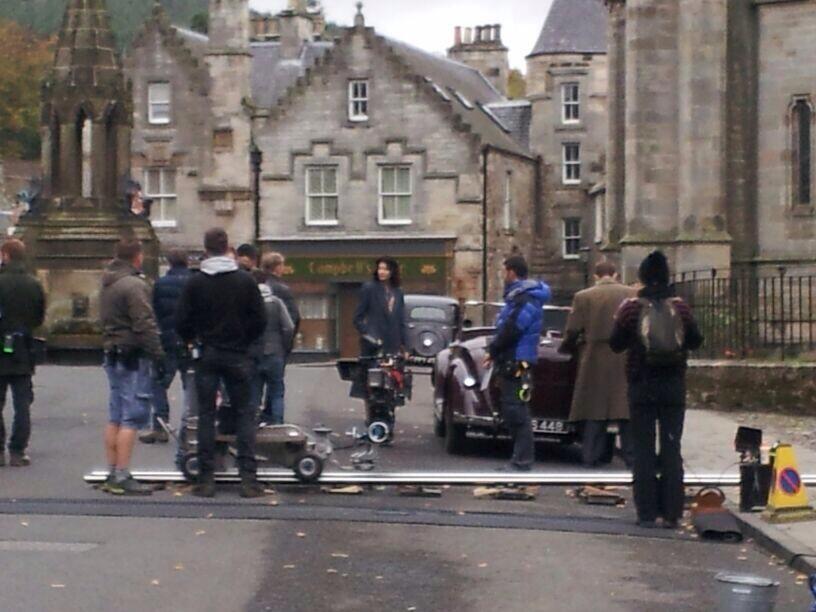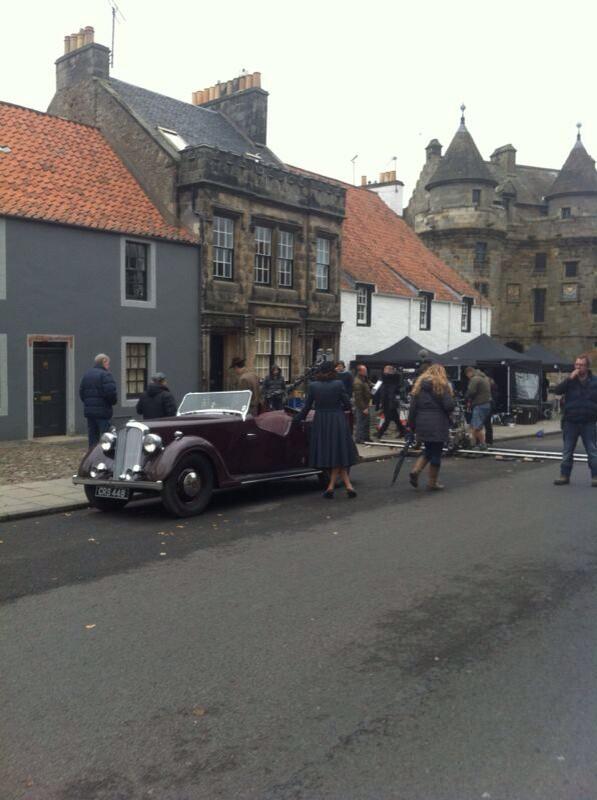 Beth Thorne (@bethorne) That's Normal found this photo: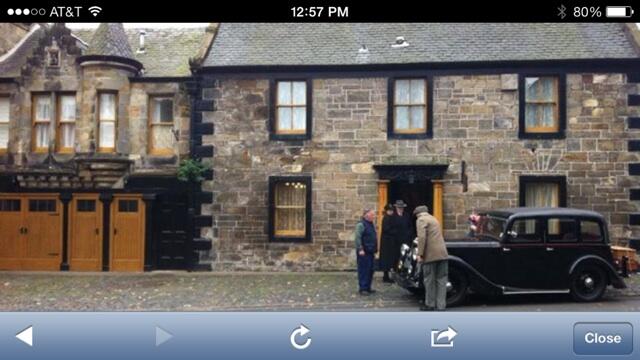 This one comes from the Facebook Page of Falkland Palace and Gardens: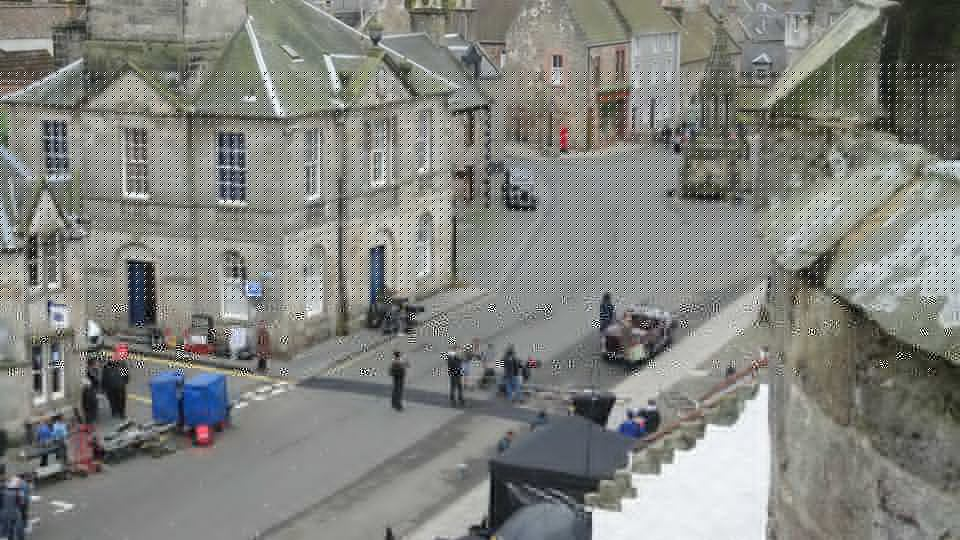 This one is from the day before when they were setting up.  They changed a local storefront to match the period.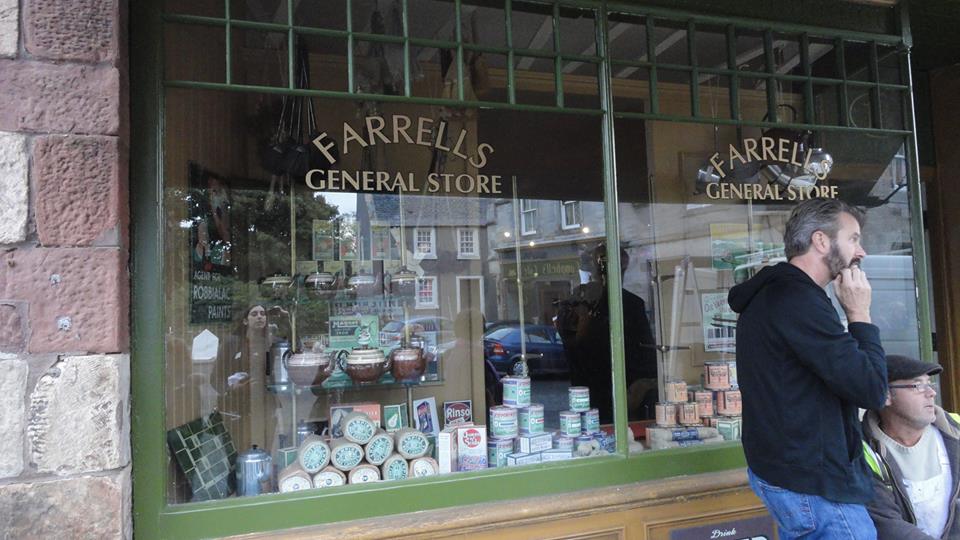 The crew was going around and painting buildings to look more like from the 1940s.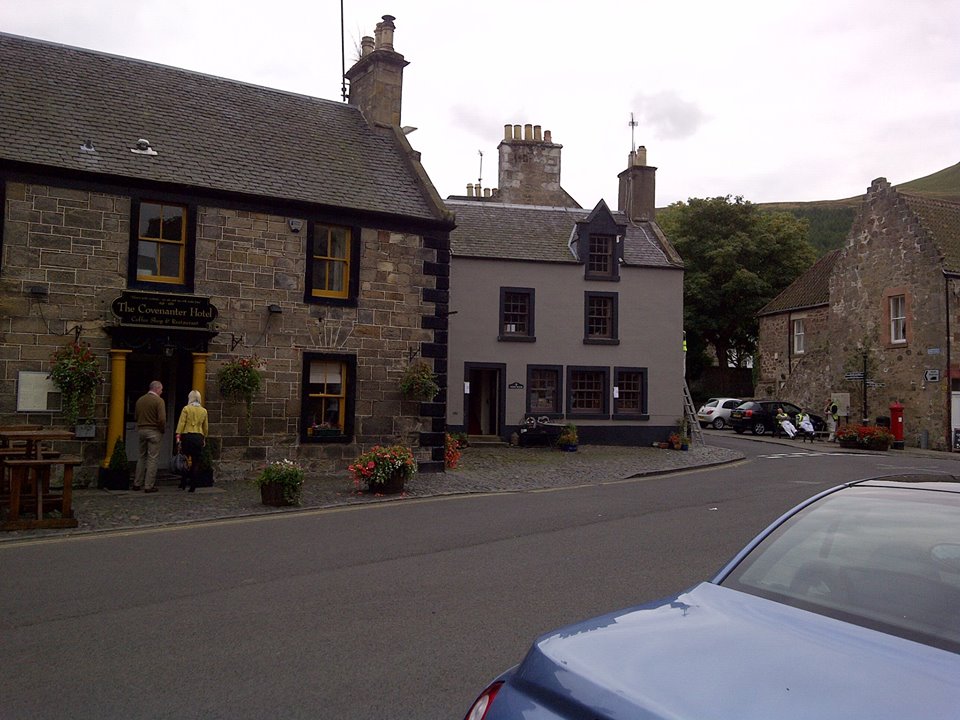 Switching to a night shoot, photo from Legally Ginger (@L4R4B4RCL4Y):
Night shoot photos from Iona (@iona_grace_96):
Trailers and what she calls a large vintage double-decker bus parked outside from Gabriella Montez (@MarcieDiamandis):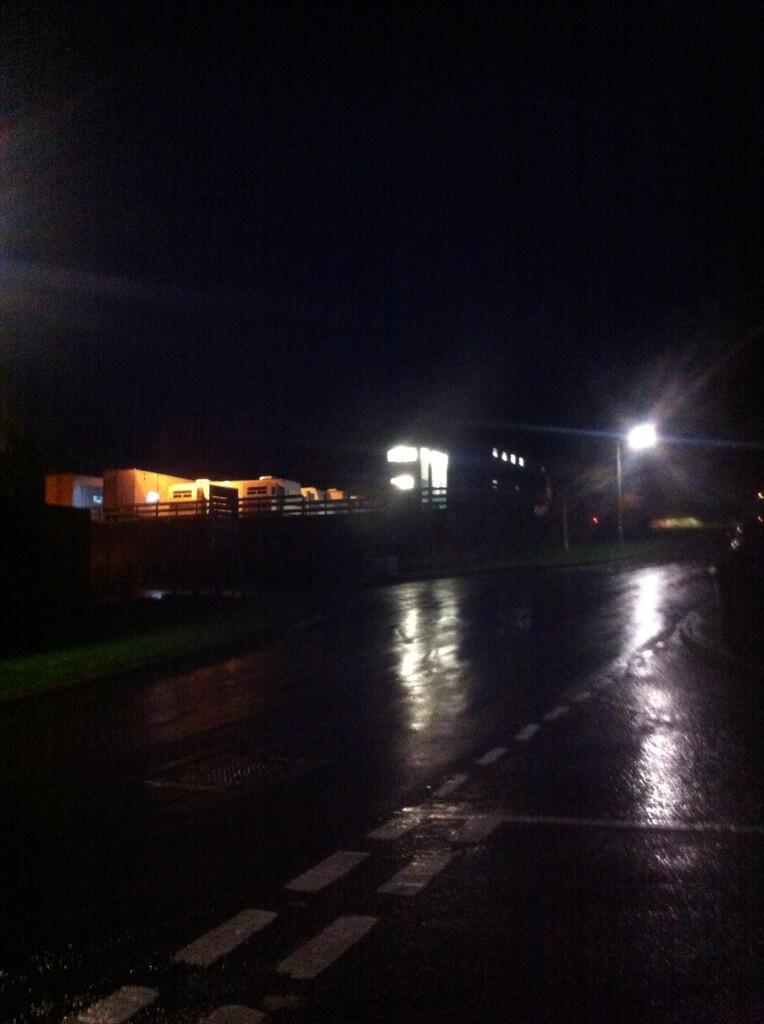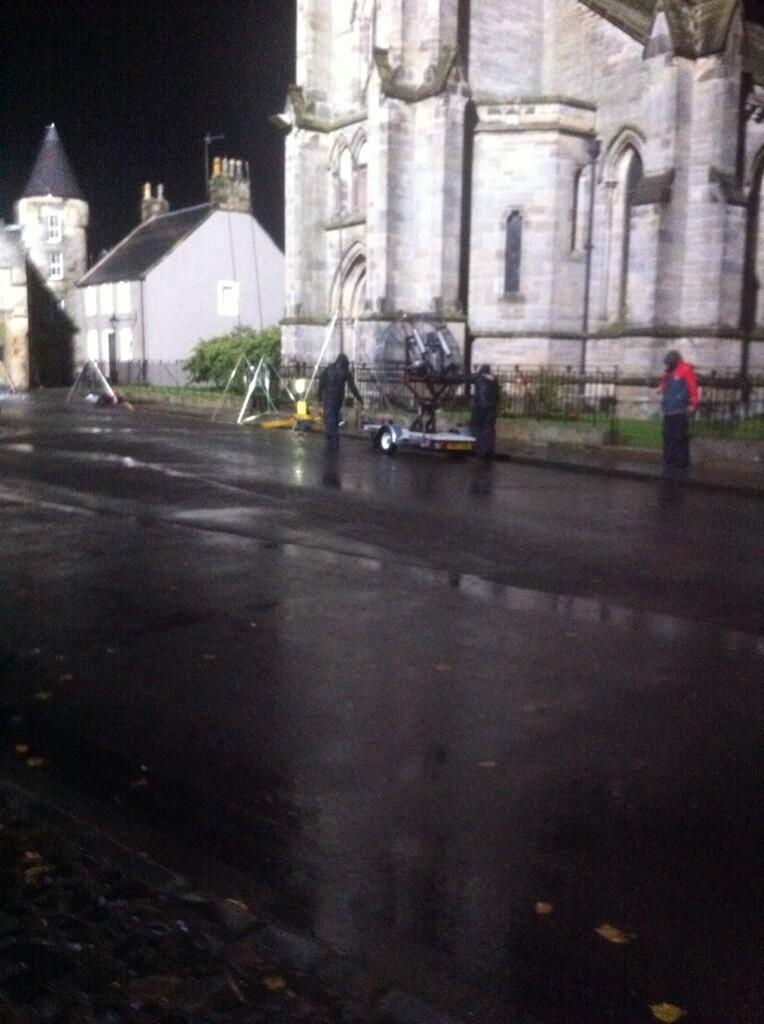 Video of the rain machines at work.
Video of setting up one of the fans.
Even more, this time from Niall Hedderman (@ArchitectEdin)
@Writer_DG filming #Outlander in Falkland, Scotland tonight pic.twitter.com/tTjNGYUfWZ

— Niall Hedderman (@ArchitectEDIN) October 16, 2013
@Writer_DG filming #Outlander in Falkland, Scotland tonight pic.twitter.com/VPjwqJlhCt

— Niall Hedderman (@ArchitectEDIN) October 16, 2013
#Outlander filming in Falkland, Scotland tonight. Village lit up by MASSIVE floodlight pic.twitter.com/04cSQAmyU9

— Niall Hedderman (@ArchitectEDIN) October 16, 2013