Remember when Diana Gabaldon said they were delaying the publication of Written in My Own Heart's Blood to March 2014 to coincide with the release of the Starz series?  I think everyone has been going with that for the release month for the series, but considering filming has just started, it looks like a delay is to be expected.
Johanna heard Ron say something at NYCC in regards to the release date, but thought he had just misspoken.  Well, turns out he was right.  Here are words from Diana Gabaldon herself on the Compuserve forums. You can click on the image to make it larger.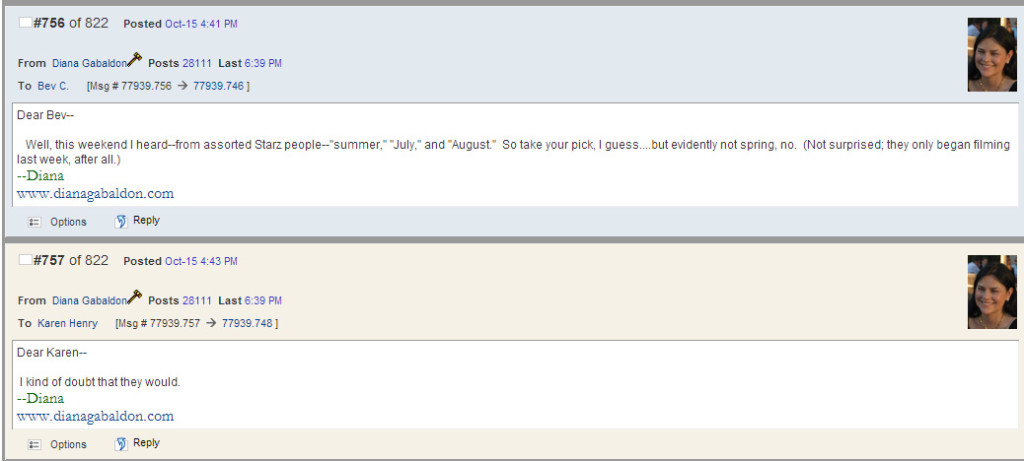 No spring release, but she heard summer, July, and August from different people.
The second post, I believe, was in response to someone asking if the release of her book would again be delayed at Random House, and she says probably not.
So, bummer all around, folks.  March is not that far away, but summer seems really far to me.  Oh, well.  This is show business, and Starz never did release an official premiere date.  I guess that means the Outlander fandom has time to grow even more, and time for other countries to hopefully pick up the series.
Source: Compuserve Forums