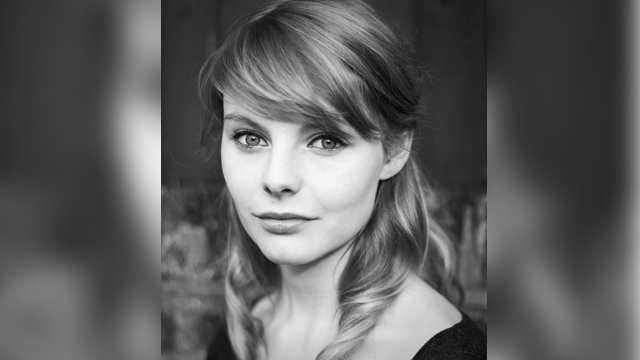 It was announced via Access Hollywood today that Nell Hudson has been cast as Laoghaire MacKenzie (fans have been pronouncing it "Leg Hair", but Gabaldon said the actress who does the audiotapes pronounces it 'Leery', according to Access Hollywood's article). Laoghaire is a 'damsel-in-distress', if you'll allow the term, when we first encounter her in the book. Jamie quickly steps in to 'rescue' his teenage kinswoman for no apparent reason, which catches Claire's interest. As the book progresses, this seemingly unimportant girl in fact starts a witch-hunt that causes our heroine to fall into a dangerous, and nearly deadly, trap.
Access Hollywood says,
Nell graduated from The Oxford School of Drama in 2012. While studying there, she appeared in "Cast Offs," a short directed by Garrick Hamm for Ribeye Films, followed by "Eros," a Sony Camera Corporate film directed by Bruce Logan for F-Stop Academy.

Nell had a guest lead in the British medical drama "Holby City," but "Outlander" will be her first major TV series.
IMDB has nothing to add to this description. It is nice to be able to put a face to the teenage troublemaker, and it is easy to picture this actress being the object of many a guy's interest (including, briefly, our Jamie Fraser).
You can also listen to her voice real here. The last part of the reel is of her in a Scottish accent.