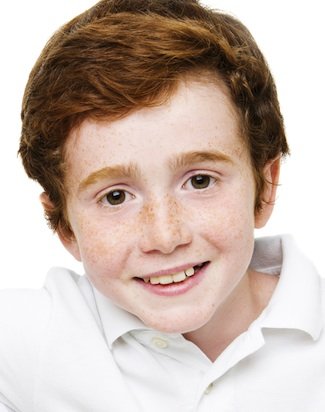 This afternoon it was announced that Roderick Gilkison will play the young Hamish MacKenzie in the Outlander TV series on Starz.
The Scottish newcomer's role is described as handsome with red hair, Hamish is the son and heir to Laird Colum MacKenzie (Gary Lewis) and nephew of the MacKenzie War Chieftan, Dougal (Graham McTavish). He's rambunctious and spirited with a child's understanding of the power his father and uncle have – power that one day may very well be his.
Roderick Gilkison is 11 years old, has red hair, and he is Scottish. He does not have an IMDB page yet.  
*Update 9/20/13* Deadline UK has a new post up about Roderick and it gives us a lot more detail about him and his casting.  
He only started acting a year ago and is from Bearsden in East Dunbartonshirel.
"I can't wait to meet the rest, especially Graham McTavish who was in the Hobbit, which I loved,  and Gary Lewis who I saw in Billy Eliot, another one of my favourite films."He continued: "I heard about the audition from a friend who has done some acting.  He said I would be perfect for 'Hamish'  because I have red hair!"I was at my Aunty's house when my mum phoned and told me. I jumped up in the air and screamed YEESSS! I still can't quite believe it – it was only my second ever audition and I'd got the part!"I can't wait to see how it all happens and what a real film set looks like but most of all ….I hope I get to see the battle scenes and the stuntmen in action!"

The show's star, 33-year-old Dumfriesshire actor Sam Heughan, Tweeted this week (wed): "Met Roddy today, what a charmer! Great lad!"
Source: The Wrap, Deadline UK