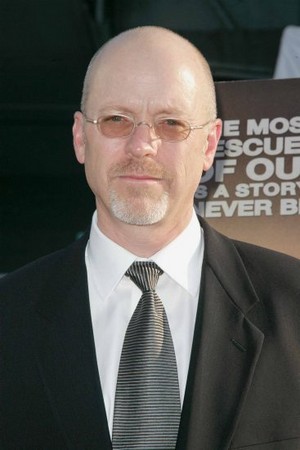 A press release landed in my inbox this afternoon, and while it was not casting news, any news is good news for the fans of Outlander.
John Dahl will direct the first two episodes of Outlander.  John Dahl is an acclaimed director of many episodes of cable and network TV shows.  Among the shows he has directed for are Dexter, Justified, Ray Donovan, The Americans, Hannibal (Sarah LOVES this show), Person of Interest, The Vampire Diaries, Californication, True Blood, Breaking Bad, and The United States of Tara.  He has also directed some films.  There are many more show to his credit, so please check out his IMDB page.  He does not seem to have any period TV or film work to his credit other than a WWII film.  However, I think the first two episodes are in great hands.
This press release also points out the producer/writer Ronald D. Moore wrote both the first and second episodes.  I believe we only knew that he wrote the first episode.
Below is the press release from Starz:
JOHN DAHL TO DIRECT FIRST TWO EPISODES OF STARZ & SONY PICTURES TV'S ANTICIPATED NEW ORIGINAL SERIES "OUTLANDER"
From "Battlestar Galactica" Executive Producer Ronald D. Moore 
Beverly Hills, Calif., August 20, 2013 – Starz in association with Sony Pictures Television has announced today that director John Dahl ("Dexter," "Breaking Bad," "Justified") has signed on to direct the first two episodes of the highly anticipated original series "Outlander." The series will be adapted from Diana Gabaldon's international best-selling books, with the first two episodes written by executive producer, Ronald D. Moore ("Battlestar Galactica," "Star Trek: Deep Space Nine," "Star Trek: The Next Generation"). "Outlander" is set to premiere on STARZ in 2014.
The "Outlander" series spans the genres of romance, science fiction, history, and adventure in one epic tale. It follows the story of Claire Randall, a married combat nurse from 1945 who is mysteriously swept back in time to 1743, where she is immediately thrown into an unknown world where her life is threatened. When she is forced to marry Jamie Fraser, a chivalrous and romantic young Scottish warrior, a passionate affair is ignited that tears Claire's heart between two vastly different men in two irreconcilable lives.                                                                         
Dahl has most recently directed episodes of Showtime's "Dexter," "Homeland" and "Ray Donovan," as well as FX's "Justified," HBO's "True Blood," and AMC's "Breaking Bad." He has previously worked with Ronald D. Moore on "Battlestar Galactica" and "Caprica." His feature film credits include Rounders, You Kill Me andThe Last Seduction. He also wrote and directed Red Rocks West.
Source: Starz, IMDB