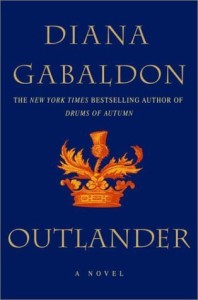 This is a brand new site dedicated to news on the upcoming adaptation of the Outlander book series by Diana Gabaldon on the Starz Network.
This site is written by Sarah Ksiazek and Johanna Field.  We both worked together on the still active The Host Movie News which also followed a popular book to its adaptation.  We were and still are lucky to be included in anything press wise about the film and the book.
The goal is to be able to share with you news about the series as it enters development.  I (Sarah) have been a fan of the book series for many years.  I had a friend introduce me to it after I finished my obsessive reading of the Twilight books.  I love history and historical fiction, so Outlander got me hooked and I proceeded onto the other books.  Love them!
I previously have written about any Outlander news on another site I work for, Lost in Reviews, but with the series now a definite go, I realized that a site dedicated to news on the series adaptation would be a fun thing to do.  There are a lot of fans of this book, and we hope to be a website that you can rely on for up to date news on what is going on and discuss what we love about the books.
Right now, Outlander TV News is still in development, but a fully functional website is coming.
I hope this is a fun ride for Johanna and myself.  Thank you for coming to the site and supporting it.
–Sarah