[Spoiler Alert: If you have not watched the episode yet, there is at least one photo in this post that is a spoiler.]
Below are the official photos from the season premiere of the fifth season of Outlander, episode 501, "The Fiery Cross."
Characters that can be seen in these photos include Brianna (Sophie Skelton), Jamie (Sam Heughan), Claire (Caitriona Balfe), Aunt Jocasta (Maria Doyle Kennedy), Ulysses (Colin McFarlane), Murtagh (Duncan Lacroix), Roger (Richard Rankin), and Lizzie (Caitlin O'Ryan).
Synopsis:  "Following celebrations in honor of Brianna and Roger's wedding, Governor Tryon reminds Jamie of his obligation to hunt down and kill Murtagh Fitzgibbons.  He also expects Jamie to raise a militia to quell the Regulators if necessary.  Brianna, meanwhile, is reminded of her past trauma when she inadvertently hears some devastating news."
This episode airs this Sunday, February 16, 2020, at 8 PM ET on Starz.
Update 2/14/2020: Added a photo of Jamie.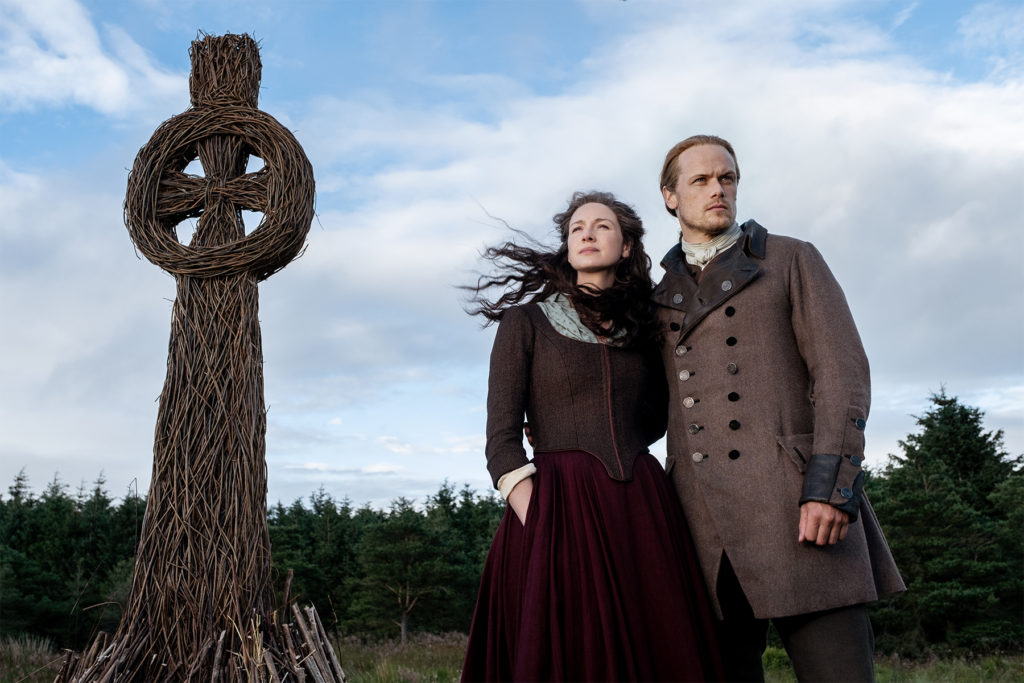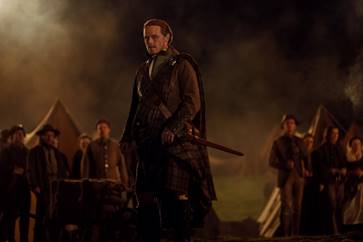 Source: Starz