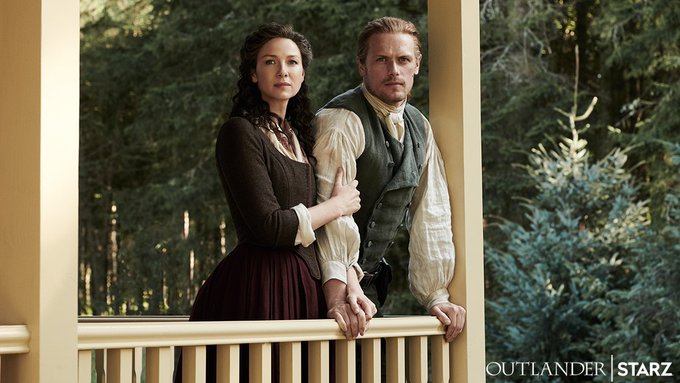 Update 12/13/2019: Starz released a quick glimpse at the clip that will premiere on Sunday.  The clip is below and screencaps are below the video.
Starz is highlighting some of their original series in a "Page to Screen" event.  In relation to Outlander, the first three episodes of Outlander season one will air on Sunday, December 15th starting at 11:45 AM ET/PT, followed by the first five episodes of Dublin Murders.  The first clip from Outlander season five, which will be the first four minutes of the premiere episode of season five, will air at 8 PM ET/PT followed by a new episode of Dublin Murders.
Of course, we will be sharing the clip as soon as we are able.
Look who shows up – It's Lionel Brown (Ned Dennehy) and Richard Brown (Chris Larkin).
Source: The Futon Critic, Starz